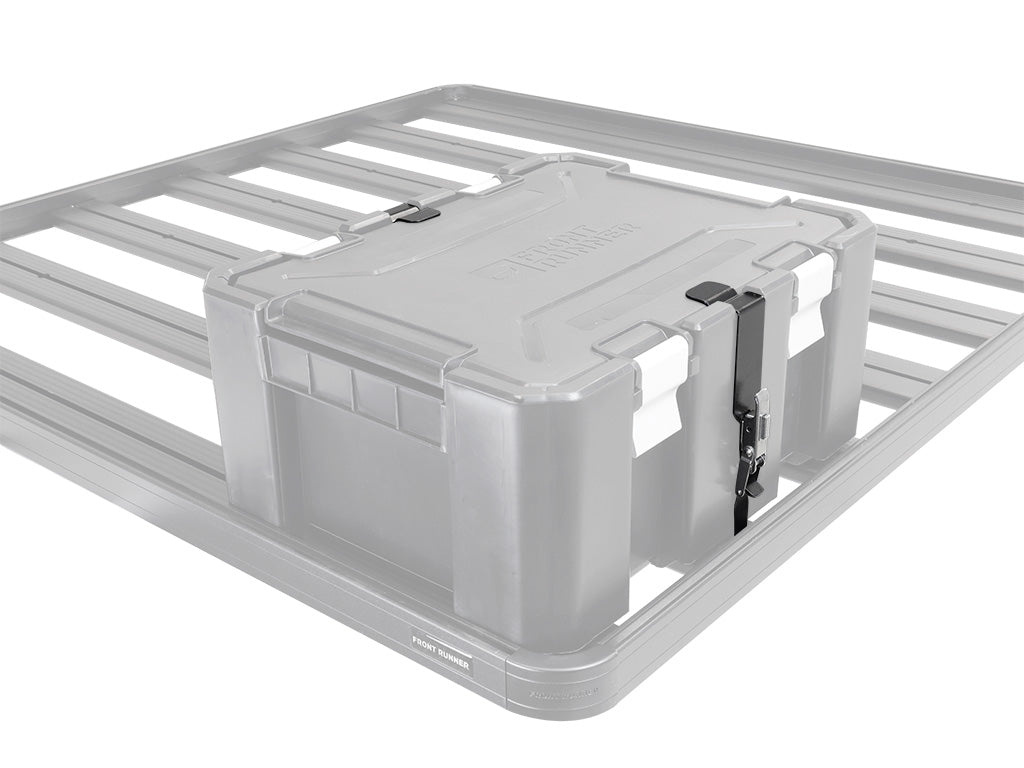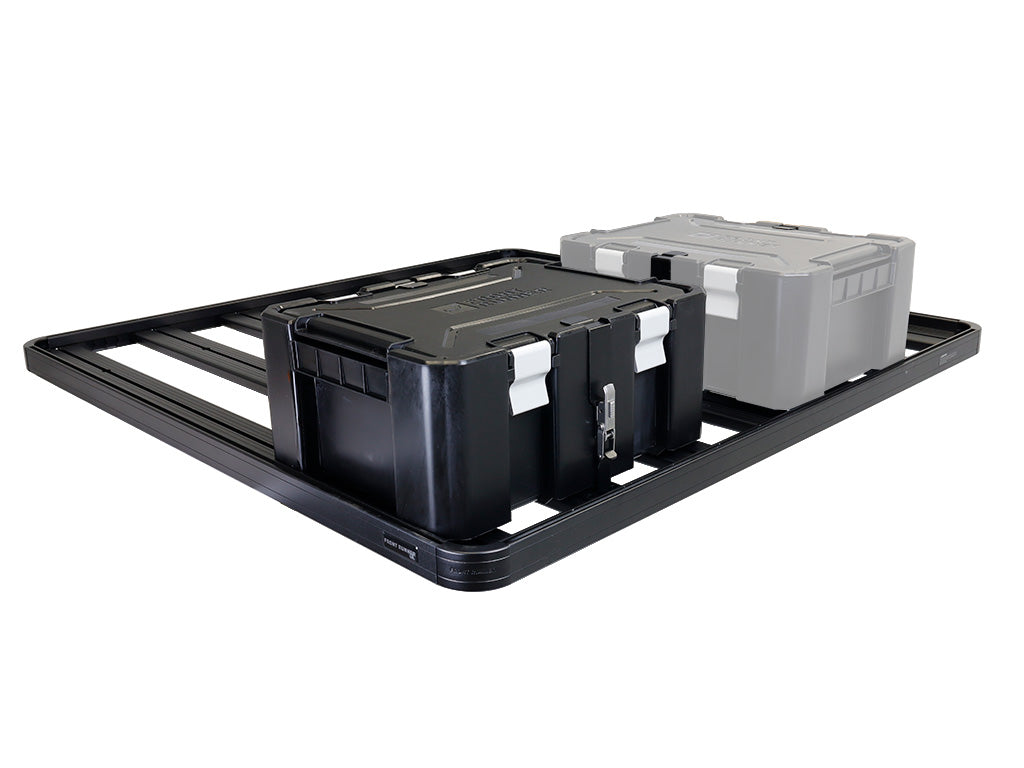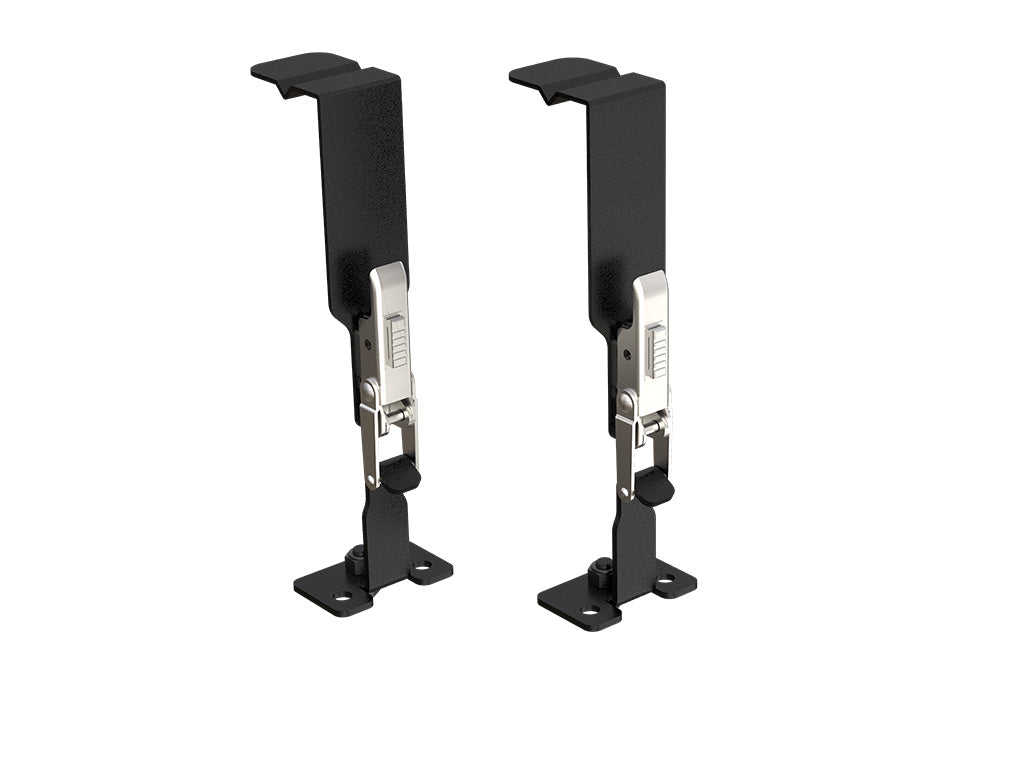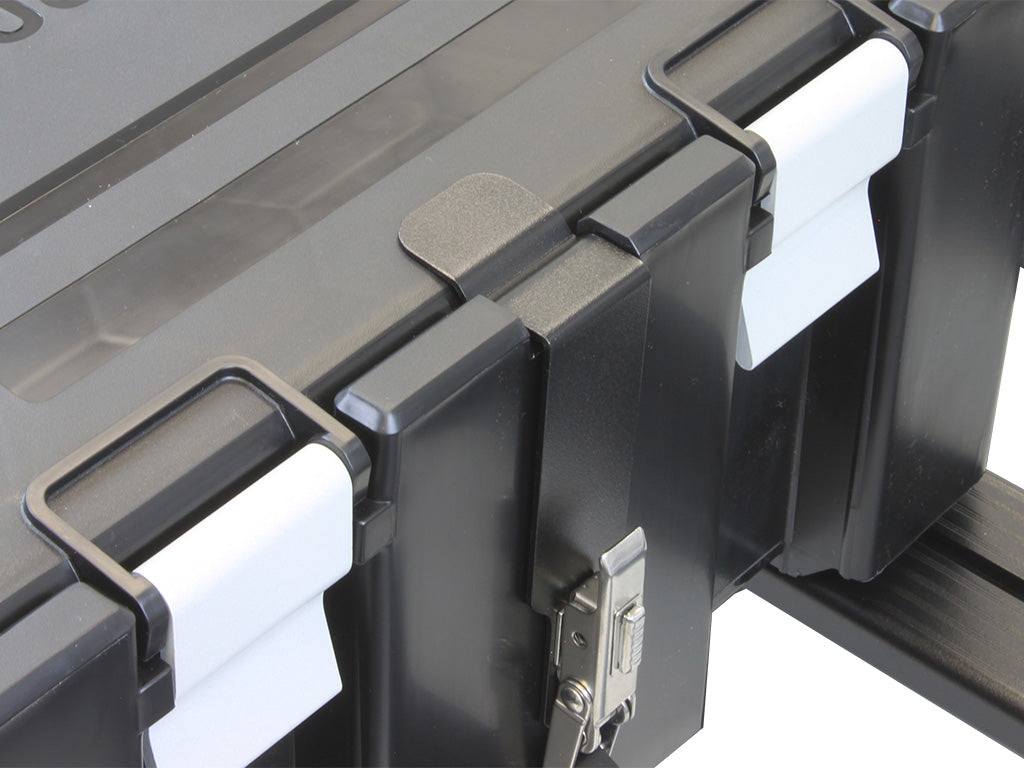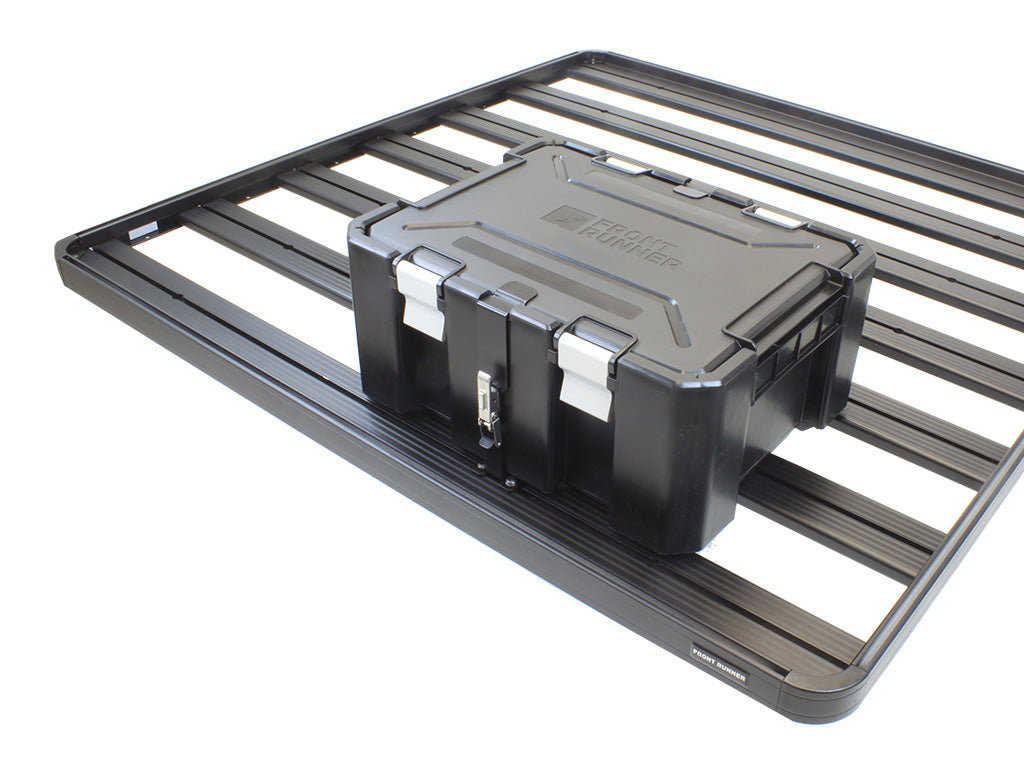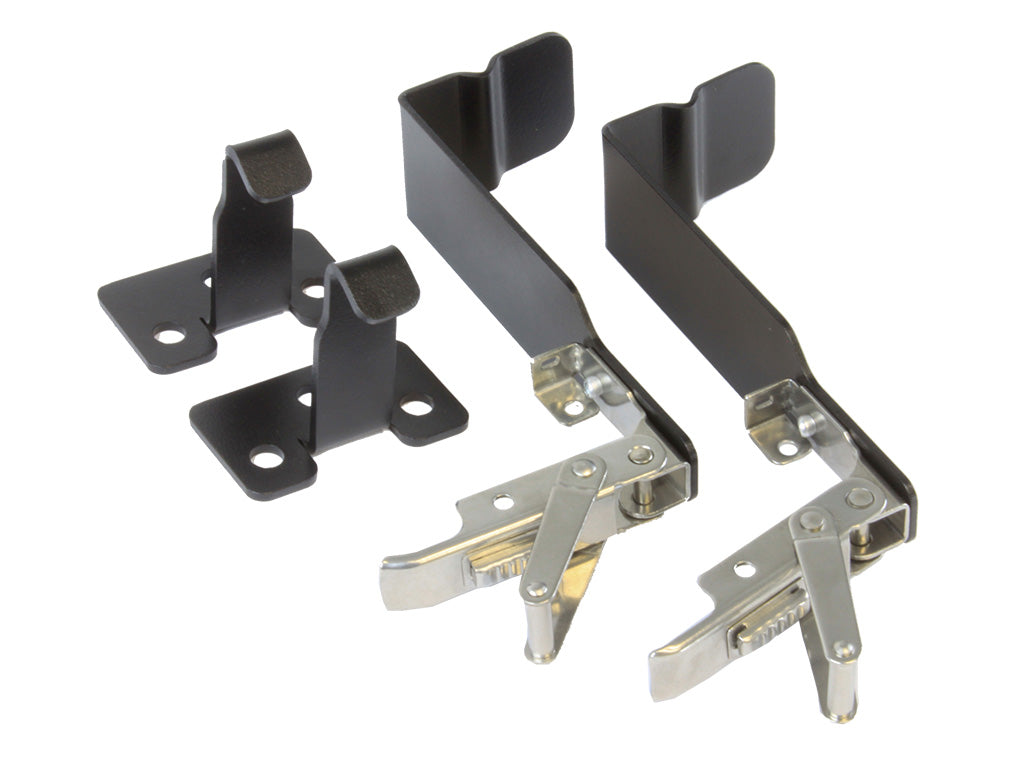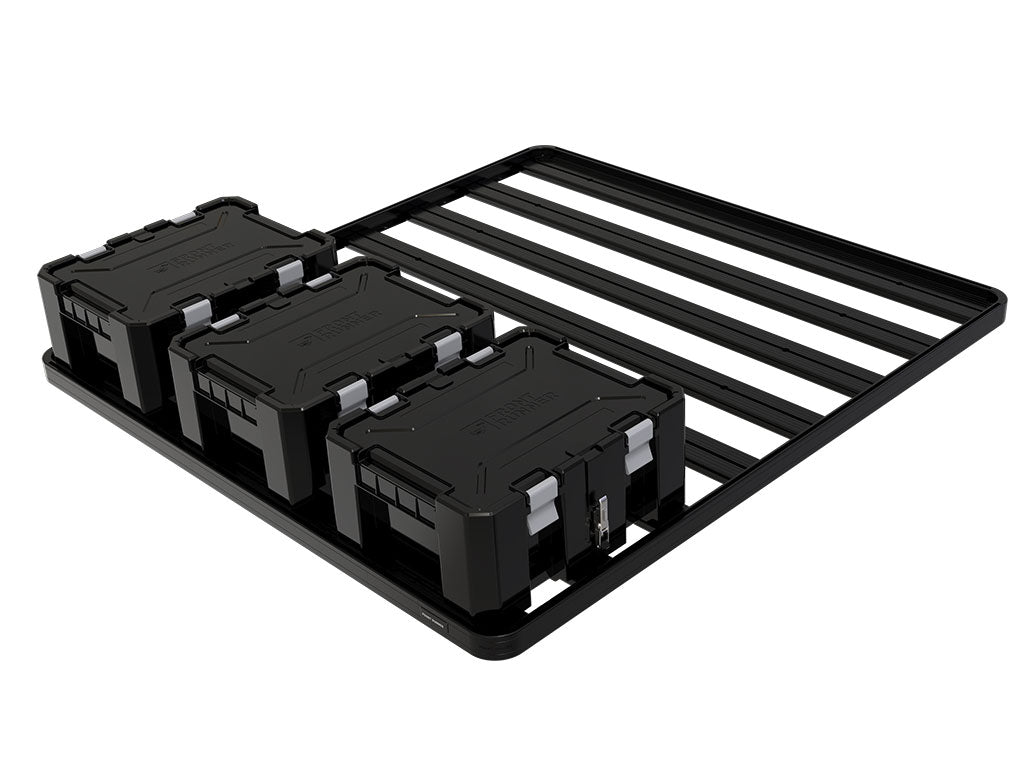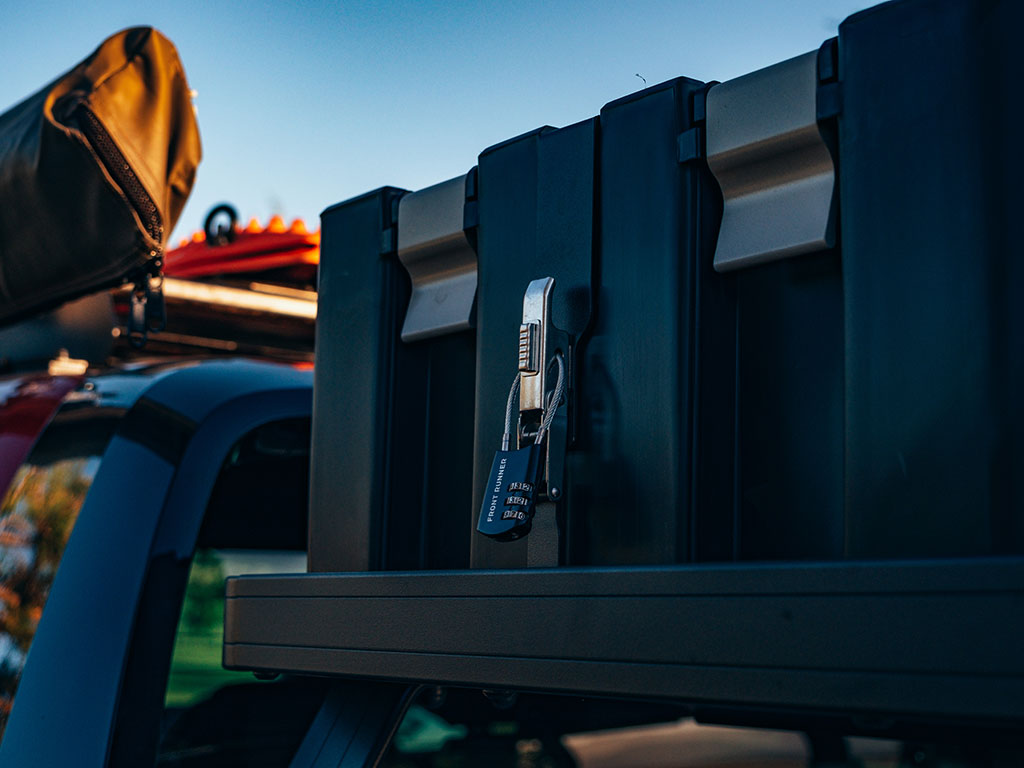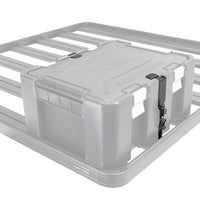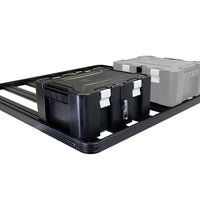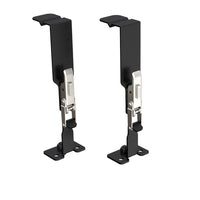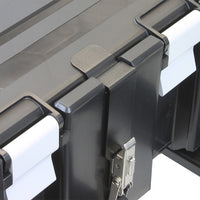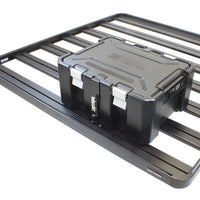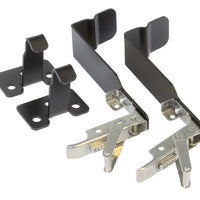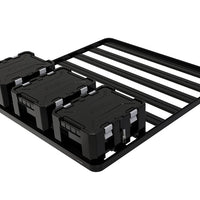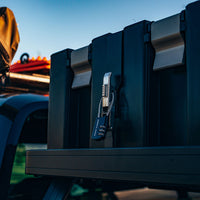 Wolf Pack Pro Rack Mounting Brackets - by Front Runner
Quickly and easily mount or remove your Wolf Pack Pros in seconds with these Wolf Pack Pro Rack Mounting Brackets. These durable brackets are made for any adventure, lockable, and offers versatile placement anywhere on your roof rack.
Secures and holds the SBOX031 firmly in place on top of your rack. Versatile placement allows the SBOX031 to be secured either length or cross ways on the rack.
Effortlessly access the SBOX031 by easily releasing the quick release latch. The bracket can be locked with a padlock or RRAC134 (not included) for extra security and peace of mind. Includes 2 strips of T Slot rubber to prevent any damage to your rack while creating a non-slip surface.
Can be used together with RRAC129 for extra support on extreme terrain. Made from steel and powder coated with the same durable coating as the Front Runner rack.
Installation hardware and fitting instructions included. Please Note: SBOX062 are not compatible with RRAC201.
Consists of:
1 x Pair of Wolf Pack Pro Brackets
Installation Hardware
Fitting Instructions

Materials used: Black powder coated steel

Product Dimensions: 40mm (1.6'') L x 78.5mm (3.1'') W x 222mm (8.7'') H (Single Bracket)
Weight: 0.55kg (1.2lbs)