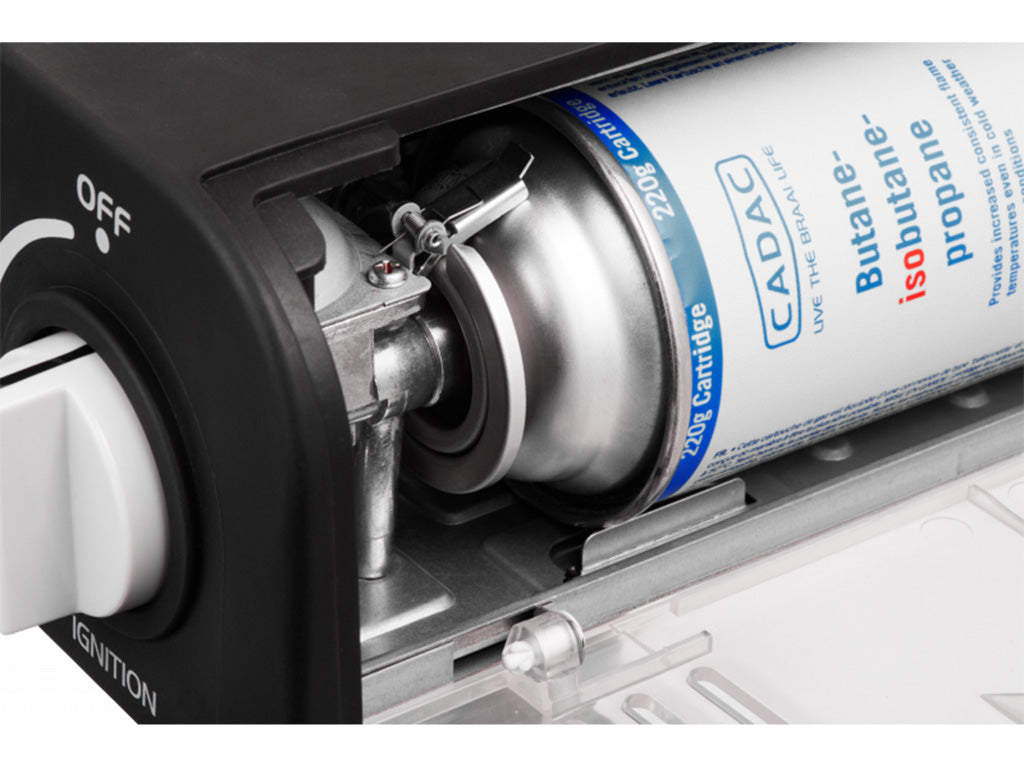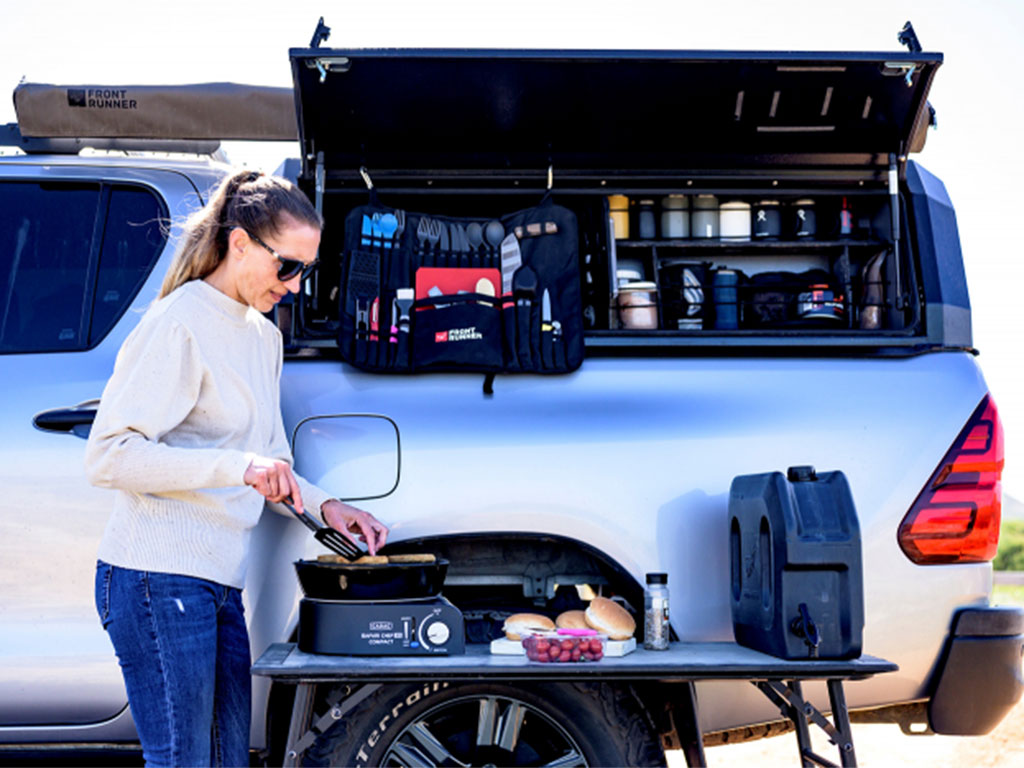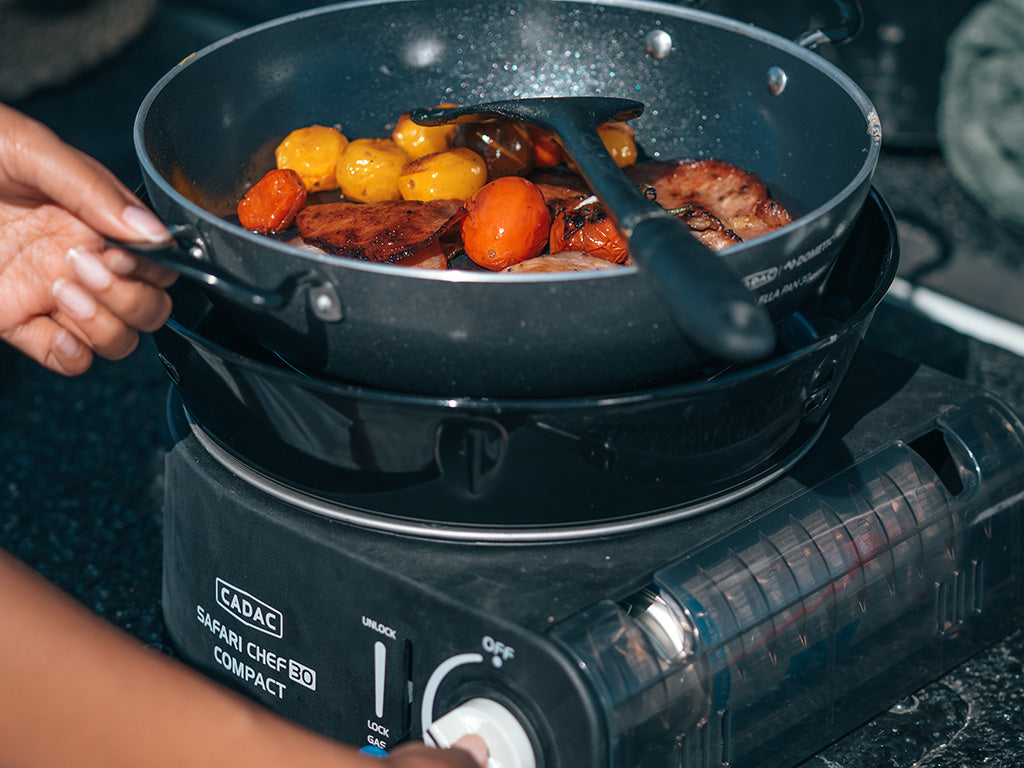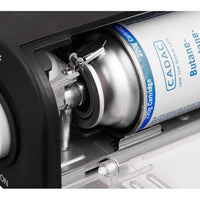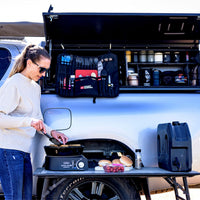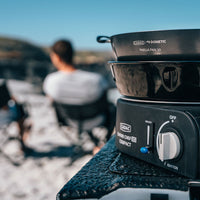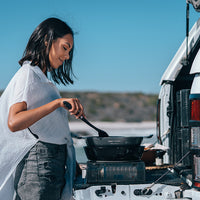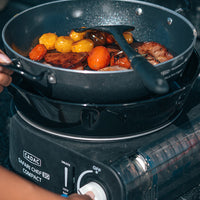 Safari Chef 30 Compact/ Portable 6 Piece/ Gas Barbeque/ Camp Cooker - By CADAC
This versatile outdoor gas cooker weighs less than 9lbs and offers a range of different cooking options: A burner with a pot stand, a BBQ grid, a flat grill plate, and a lid/dome which also doubles up as a pot. From griddle cakes and burgers to grits and stews the camping meal options become endless with this compact, versatile gas barbecue. This Low Pressure (LP) outdoor gas cooker uses a propane bayonet gas cartridge that screws directly into the unit. After use, the cooking tops are easy to clean and the unit packs into a convenient carry bag.
This lightweight, portable gas BBQ has a cooking area of 700cm.sq/110inch.sq with a 30cm/12inch diameter.

4 Interchangeable cooking surfaces: Pot stand, GreenGrill ceramic coated non-stick BBQ Grid, GreenGrill ceramic coated non-stick Flat Grill Plate Pot/Dome.

The grills are lightweight aluminum and feature CADAC's proprietary GreenGrill ceramic coating for healthier cooking and easy cleaning. Quick & easy - Swap one cooking option for another.

- Foldable legs
- Automatic push-button piezo ignition
- Carry bag included

This appliance uses the CADAC 220g/227g bayonet type cartridge or any other locally approved 220/227g butane-propane mixture cartridge. This appliance complies with EN 17476 and SANS 1539. 2-year warranty.
Consists of:
1 x Gas burner with piezo ignition
1 x Pot stand
1 x BBQ grid
1x Flat pan
1 x Pot/lid

Product Dimensions: 700mm (27.6'') L x 330mm (13'') W x 330mm (13'') H
Approximate weight: 3.8 kg (8.3lbs)

Total heat output: 1.8 kW
Total average gas consumption: 132 g/h

Supplier SKU: 6525L1-10-UN