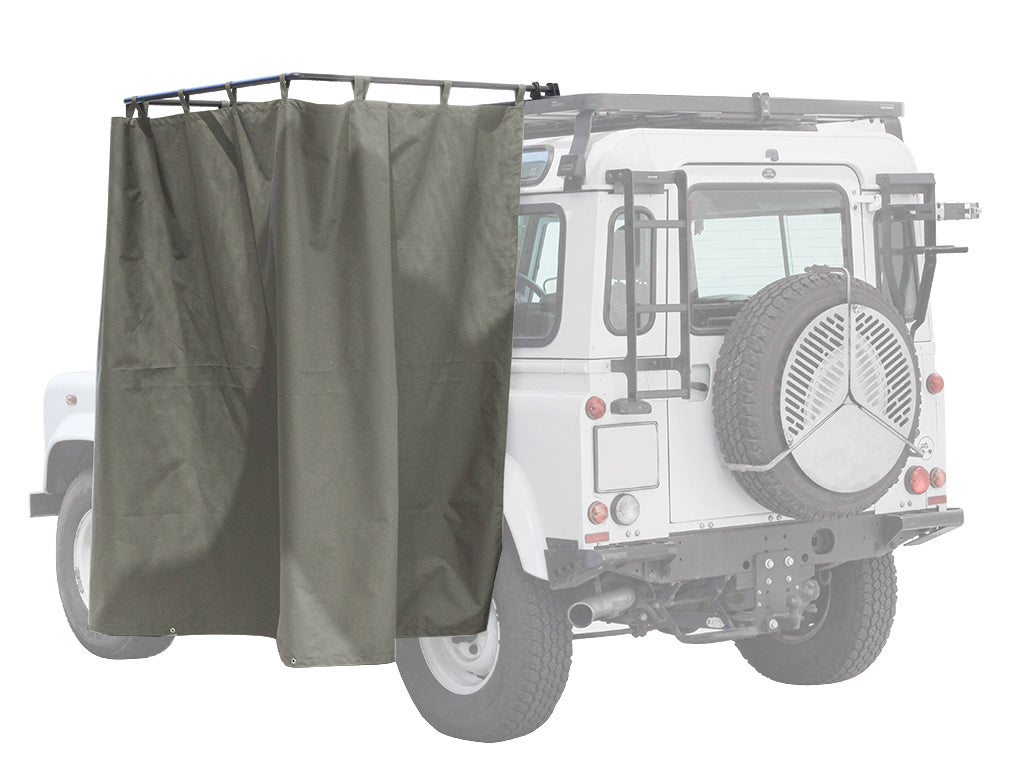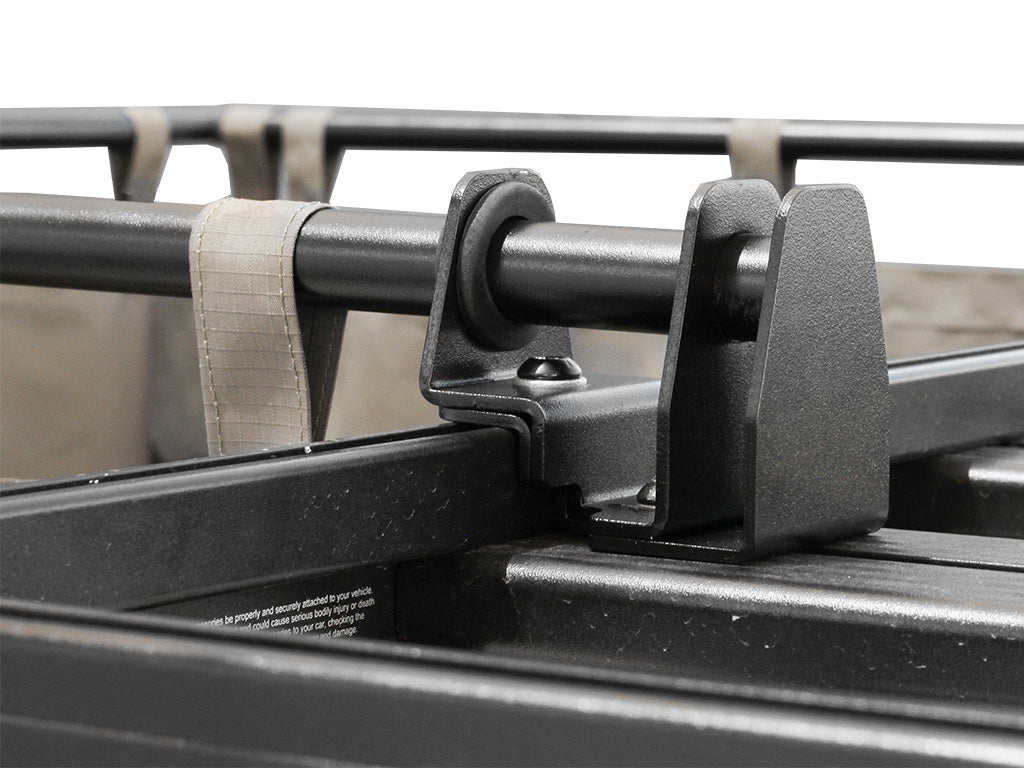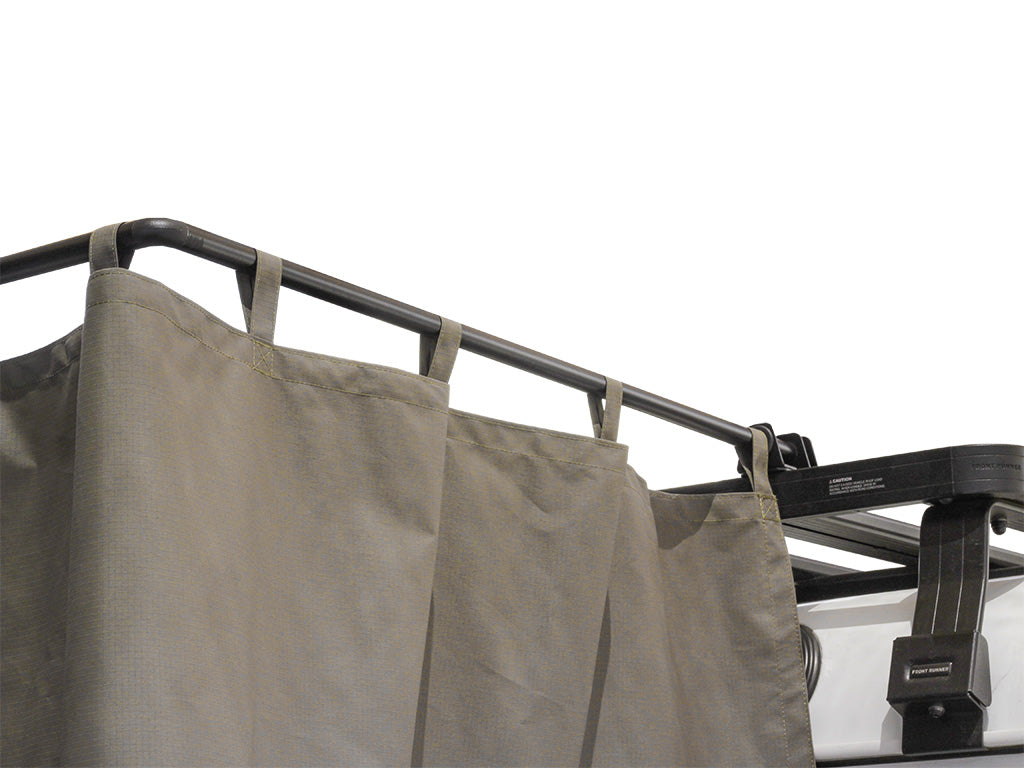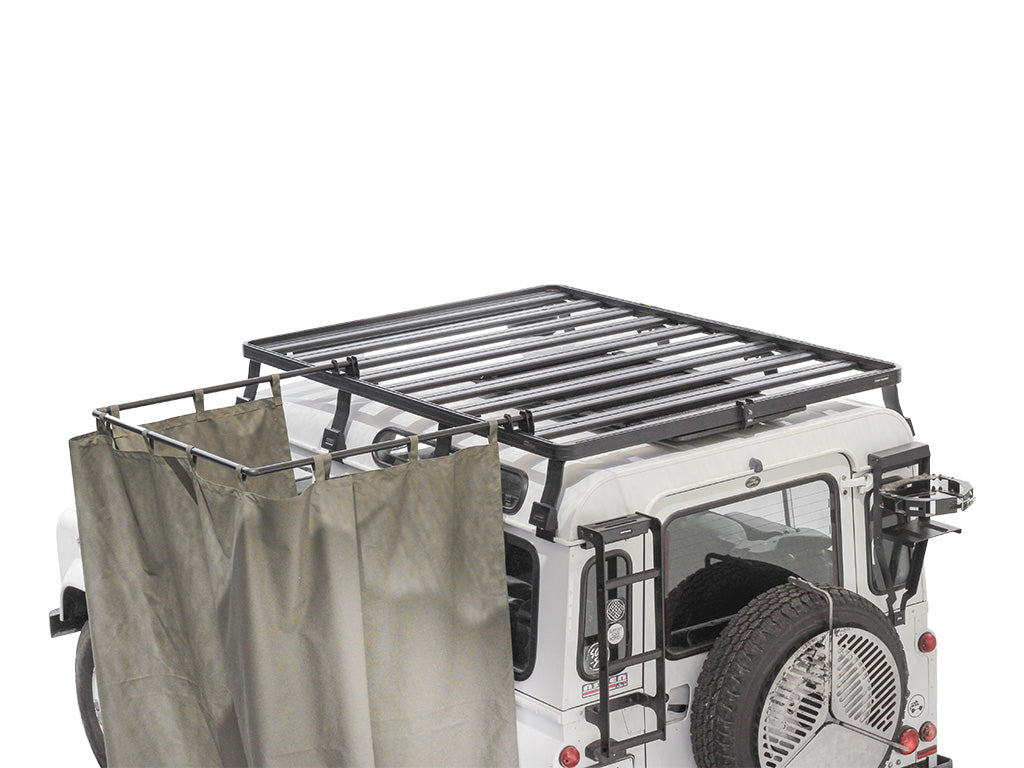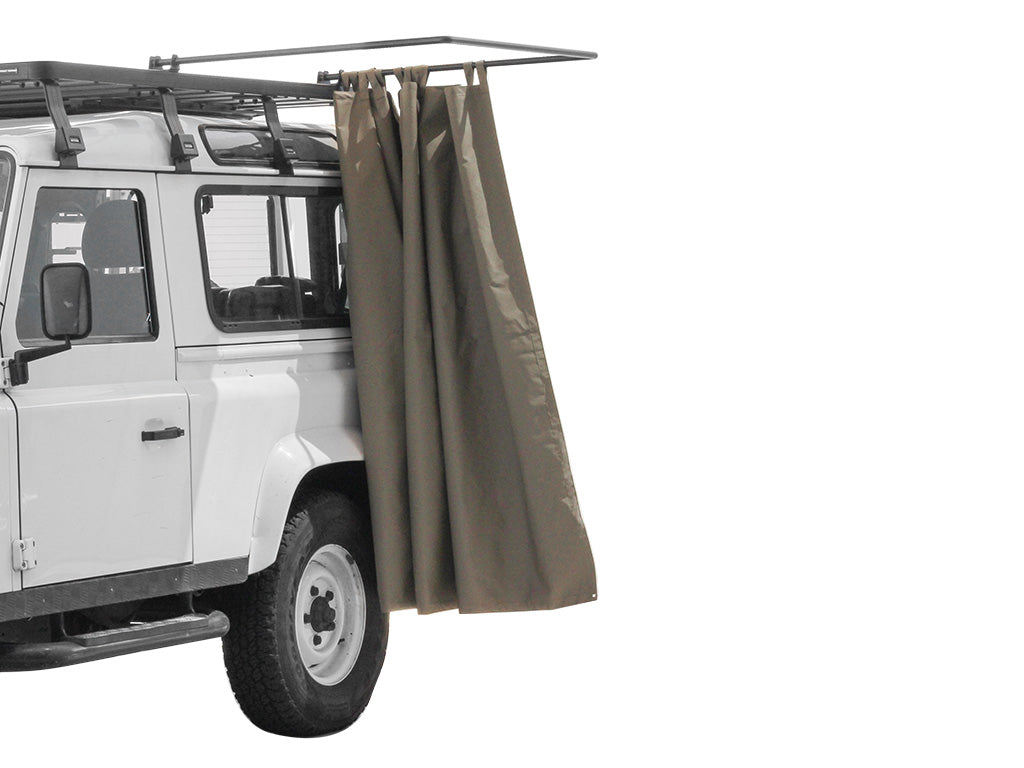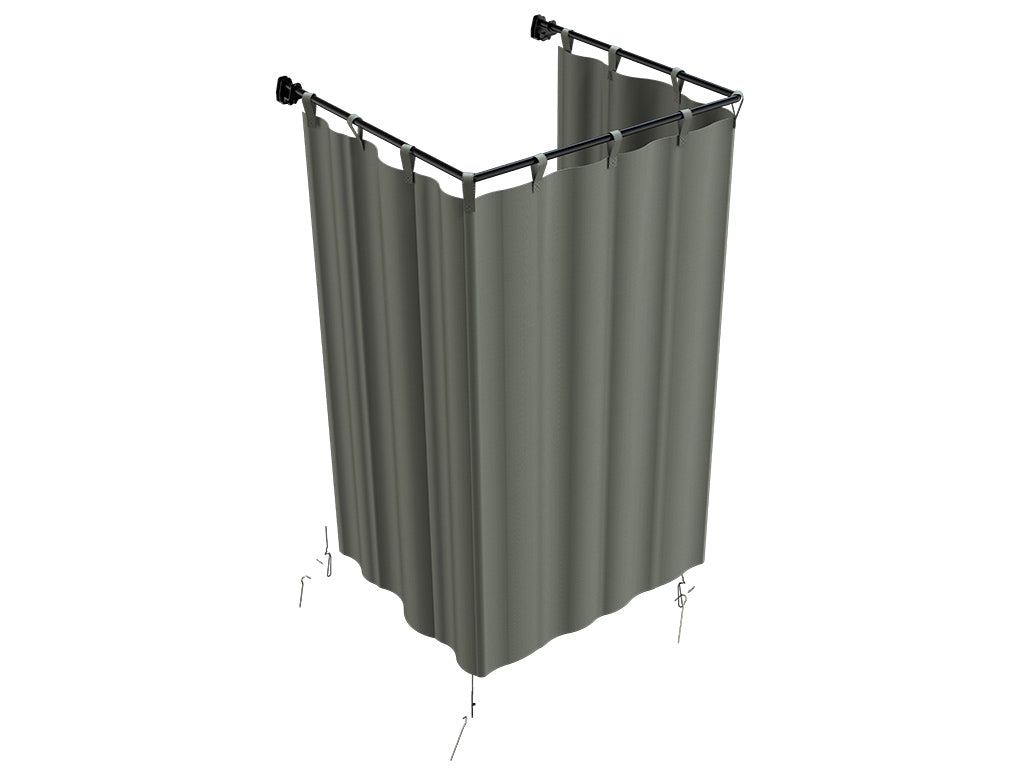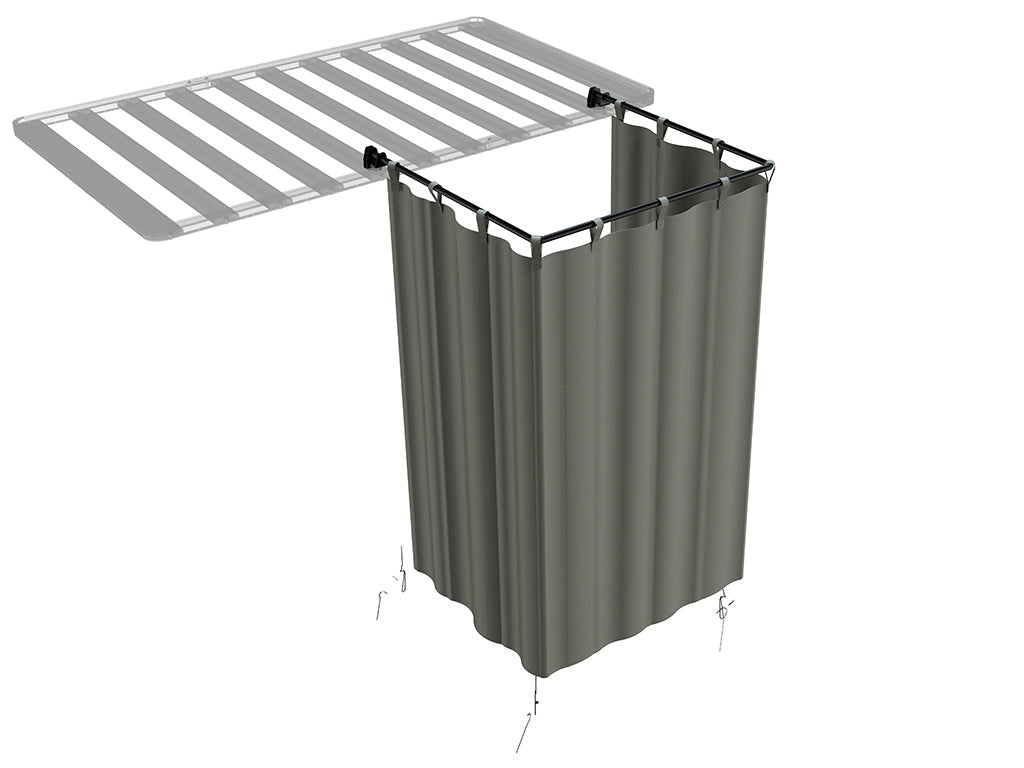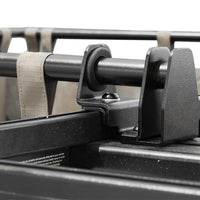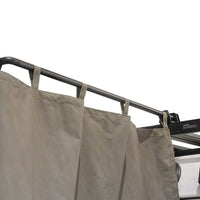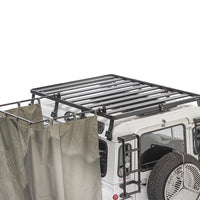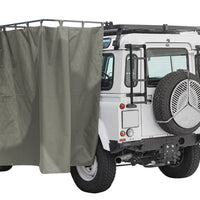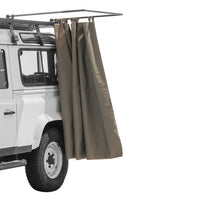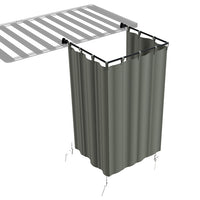 Rack Mount Shower Cubicle - by Front Runner
Every adventure needs some private moments. Create a private shower cubicle, change room or ablution room from your roof rack.
This Shower Cubicle secures to your Front Runner rack using two mounting brackets. The stainless steel cubicle frame slides into the two mounting brackets. Easily slide the 240gsm, UV protected shower curtain over the tubing frame to create a private enclosure. Use guy ropes to secure the corners of the curtain in place. Stores away neatly in the supplied carry bag.
Consists of:1 x Shower Curtain4 x Ground Pegs4 x Guy Ropes1 x Storage BagInstallation HardwareFitting Instructions Materials used:Black powder coated 304 stainless steelBlack powder coated steel240gsm Ripstop, UV resistant fabric Product Dimensions:1004mm (39.5'') L x 1065mm (41.9'') W x 1700mm (66.9'') H Weight:2.9kg (6.3lbs)