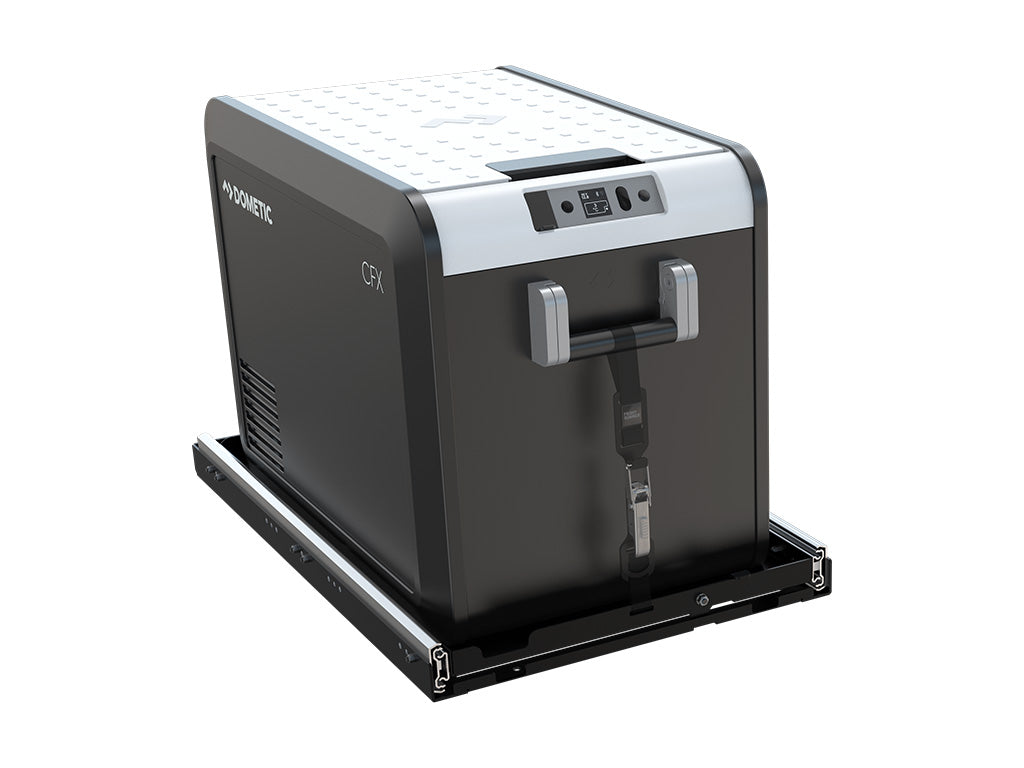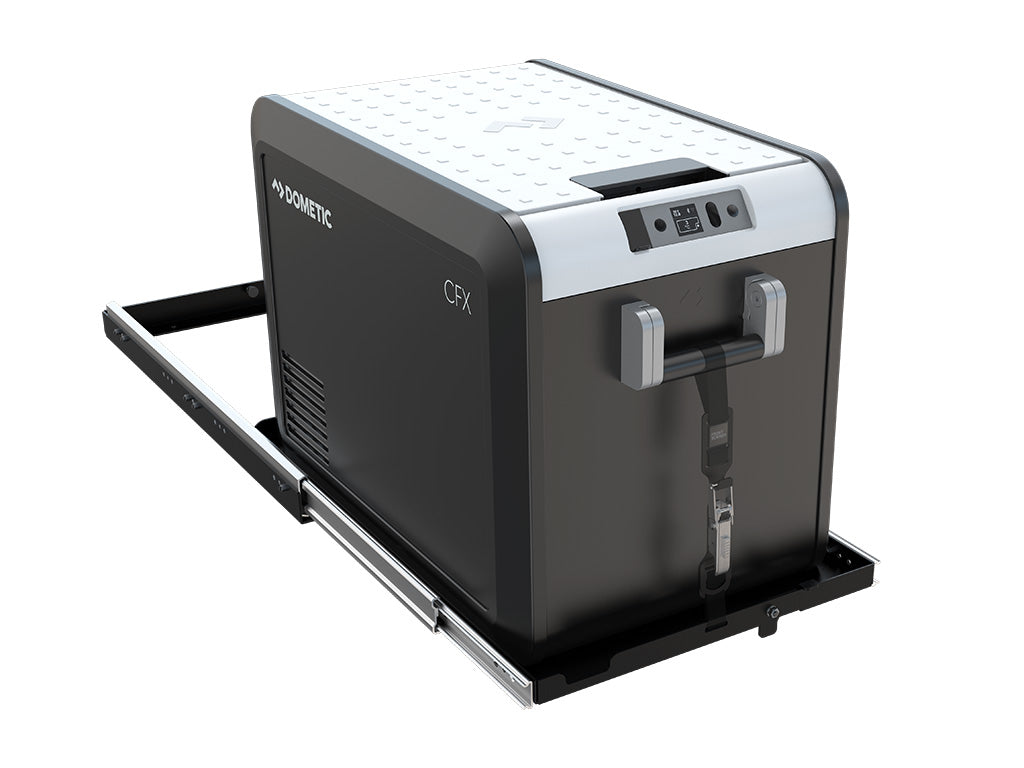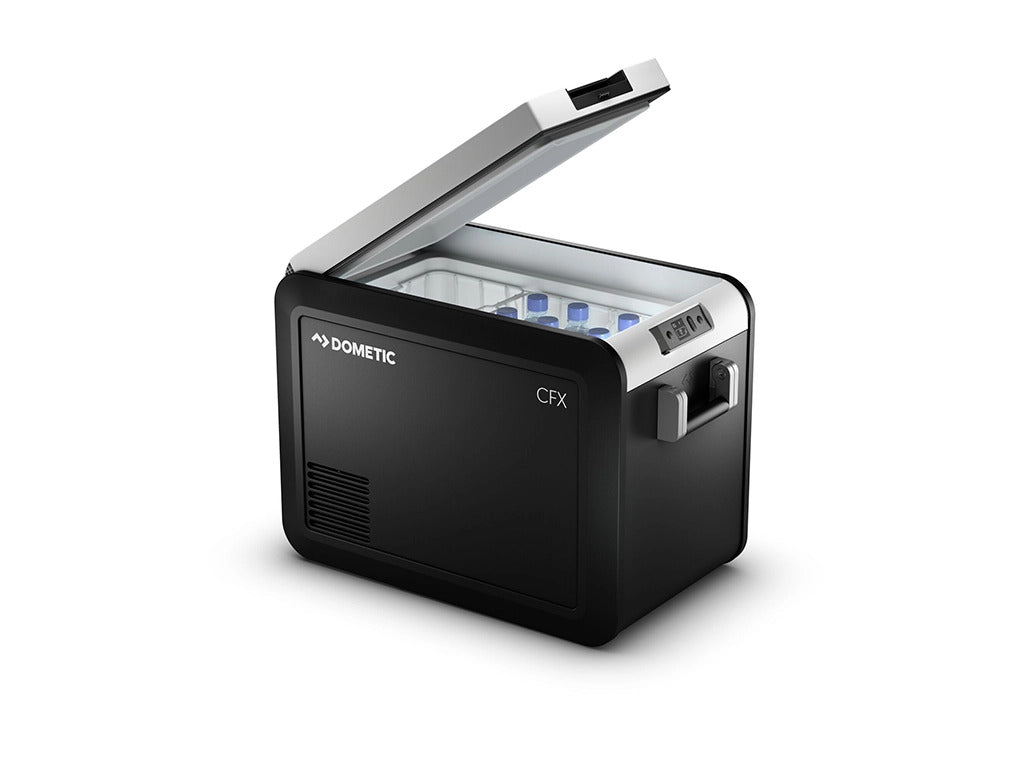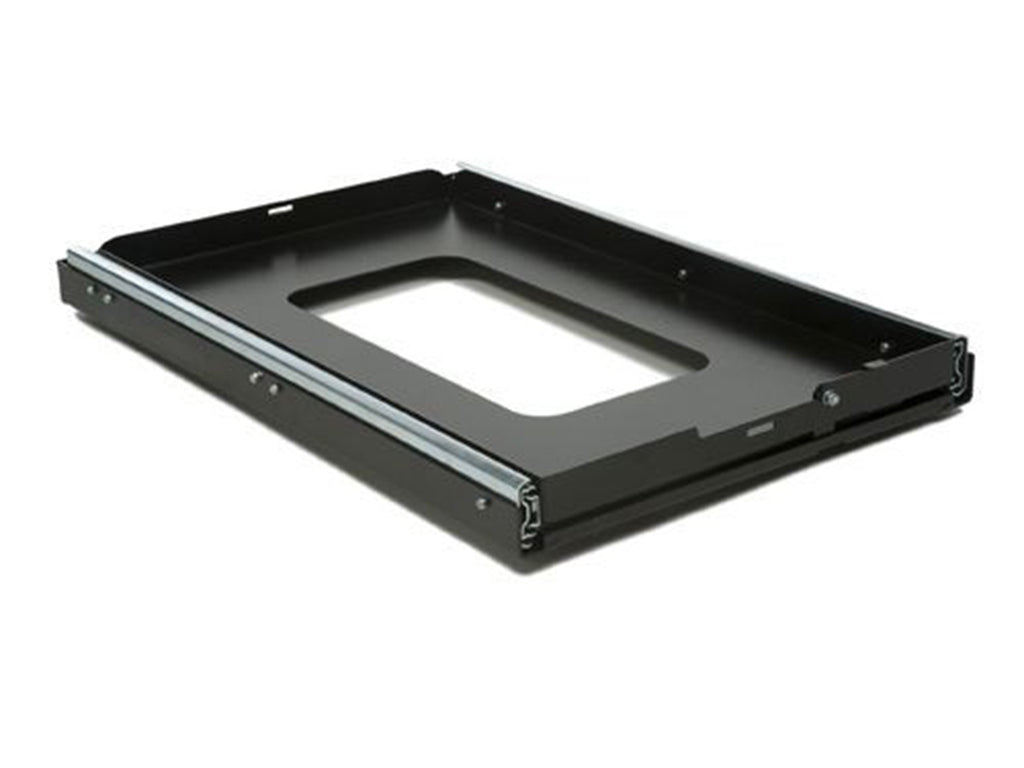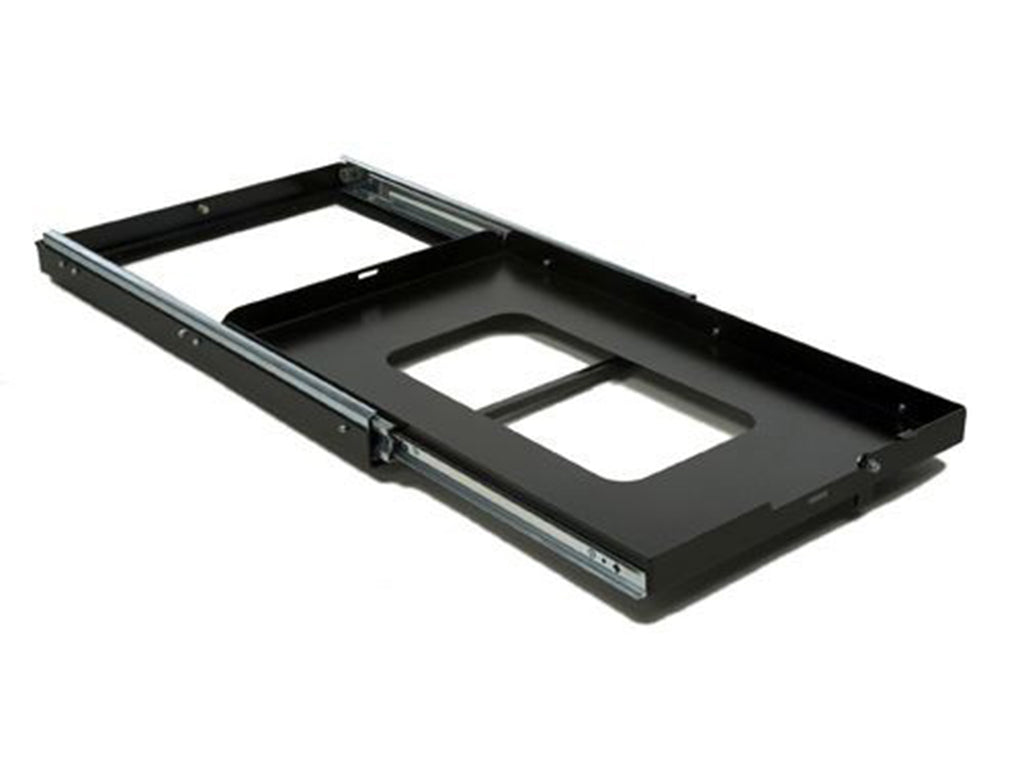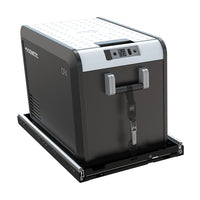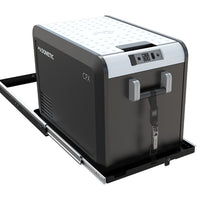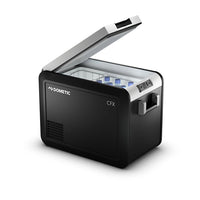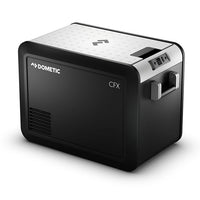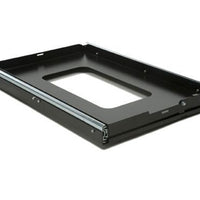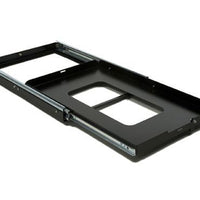 Dometic CFX3 45 Cooler/Freezer AND Fridge Slide - by Front Runner
Chill all your favorite food and drinks for any adventure with this robust cooler. This feature-rich cool box's 46-liter / 12.2 gallon load bay can be set as either a fridge or freezer. In addition to a high-resolution onboard display and controls, it can be paired with a mobile app for remote control. This kit includes a slide-out tray with a hold-open function that offers easy access to your Dometic CFX3 45 Cooler/Freezer and other stored gear.
- 46 liter / 12.2 gallon capacity cooler that can be set as either a fridge or freezer.
- Easy-to-read, high-resolution, color display and soft-touch buttons enable seamless control and monitoring of cooler performance.
- USB port to charge your mobile devices or other gear.
- Wi-Fi/Bluetooth app to remotely control and monitor temperature from anywhere in your vehicle.
- Powerful VMSO3 compressor cooling technology efficiently refrigerates and deep-freezes to -22 °C/ -7.6 °F.
- Rugged construction with fender frame protected edges and aluminum handles.
- 3-stage dynamic battery protection system prevents dead car battery or allows deep draw on dual batteries.
- Active Gasket Technology provides a superior seal to retain cool air and minimize power consumption.
- Features 100V or 240V AC mains and 12V or 24V DC connections.
- A slide system makes accessing your Dometic CFX3 45 Cooler/Freezer or other heavy gear quick and simple while using minimal space.
- This slide is mountable to any flat surface, including Front Runner drawer systems and pick-up truck beds.
- Mounting holes are pre-drilled.
- High-strength bearing drawer slides allows the tray to extend nearly 100% from the anchored base.
- The unique design keeps the slide rattle-free when closed.
- A swivel latch securely locks the drawer in the closed position.
- Finished in the same durable weather-resistant black powder coating as the Front Runner Roof Rack.
- Can have many other uses, like carrying tools, boxes, or other adventure gear.
- Mounting hardware included for wood and metal surfaces.
Consists of:
1 x Cooler
1 x Connection cable for 12/24V connection
1 x Connection cable for 100-240V connection
2 x Removable wire baskets
1 x User Manual
1 x FSLI002 Fridge Slide

Product Dimensions:
Overall/Closed Dimensions: 730mm (28.7'') L x 465mm (18.3'') W x 65mm (2.6'') H
Open Dimensions: 1450mm (57.1'') L x 465mm (18.3") W x 65mm (2.6'') H
Internal Dimensions: 702.5mm (27.7'') L x 415mm (16.3'') W x 35mm (1.4'') H
Fridge Slide Weight: 13kg (28.5lbs)
Fridge Slide Maximum Load Capacity: 220.5lbs (100kg)

Cooler Product Dimensions: 694mm (27.3'') L x 398mm (15.7'') W x 476mm (18.7'') H
Cooler Weight: 18.7kg (41.2lbs)
Volume: Gross volume: 46l (12.2gal)
Storage volume: 40l (10.6gal)

Special Notes:
Input voltage (DC) 12/24 V
Refrigerant, type R134a
Climate class (EN 62552) N/T
Energy Consumption 12VDC 1.03 Ah/h
Energy class EU (1060/2010/EC) A++

UK SKU: 9600025327, EU SKU: 9600025326, USA SKU: 9600024618, AUS SKU: 9600028617