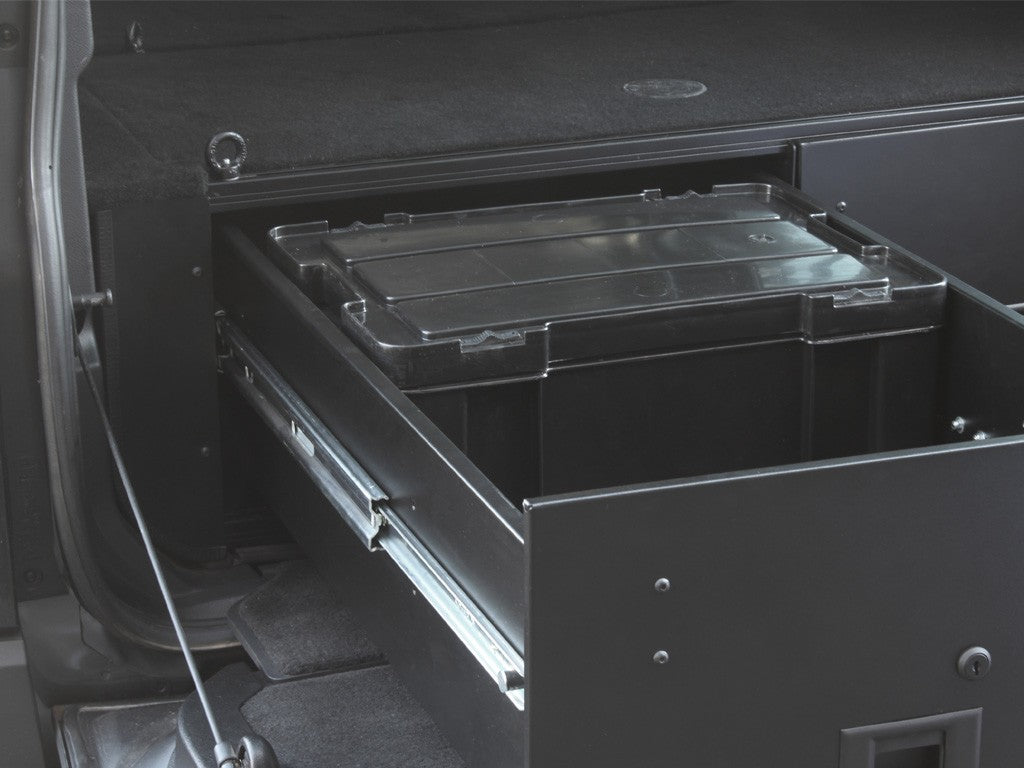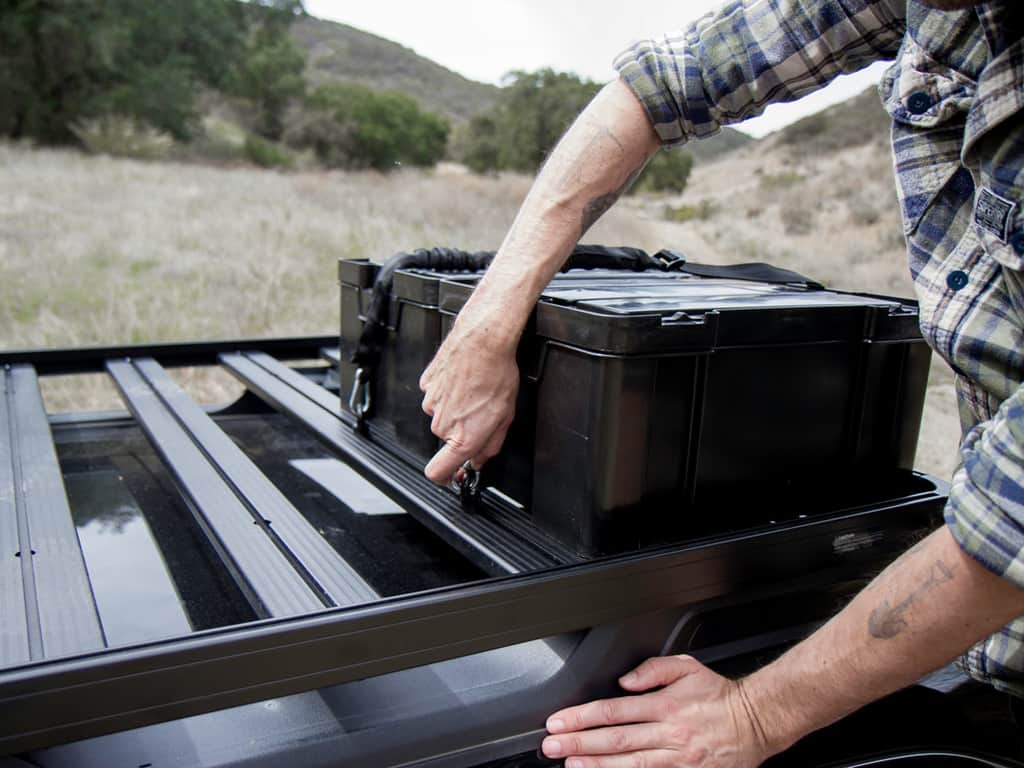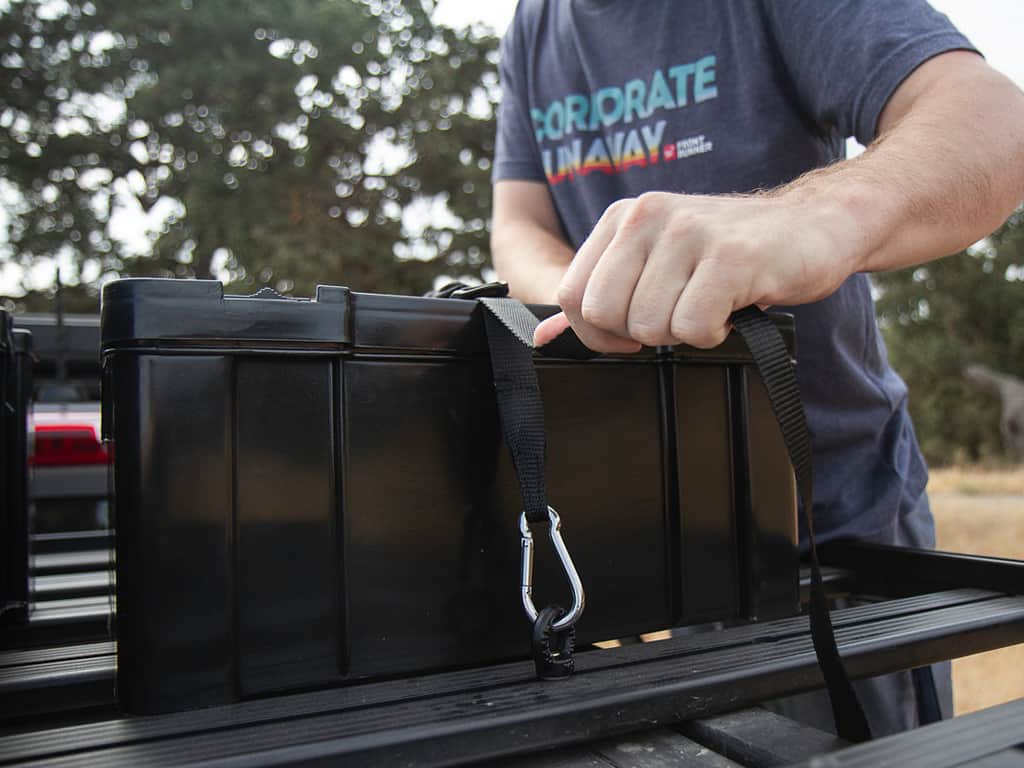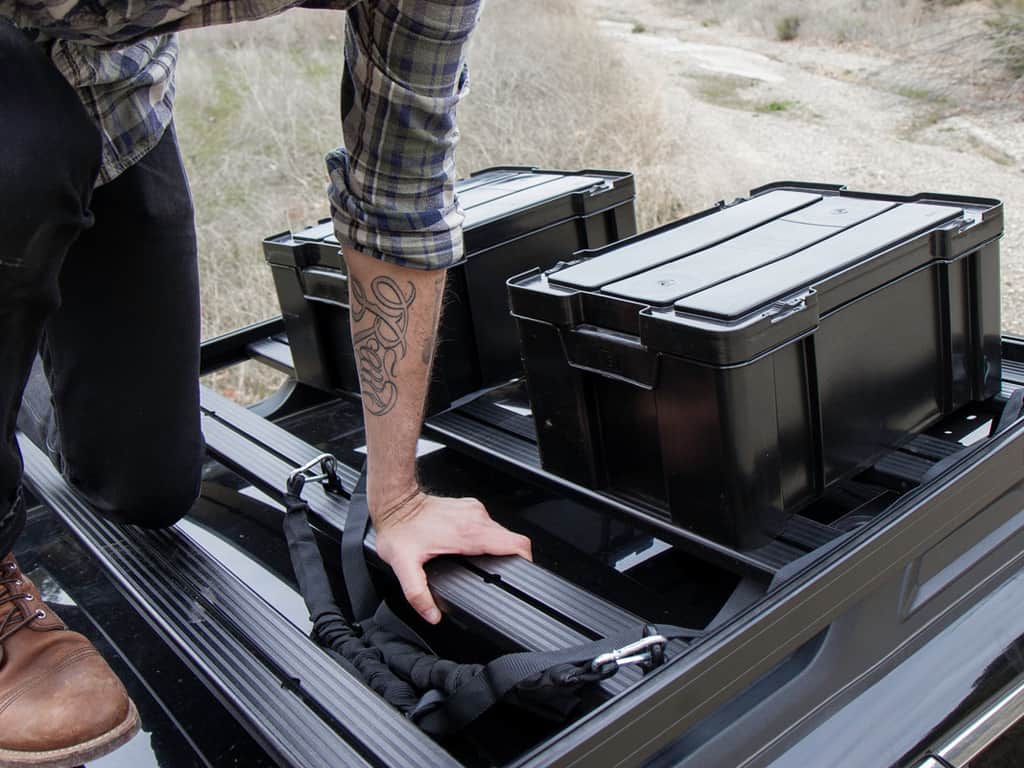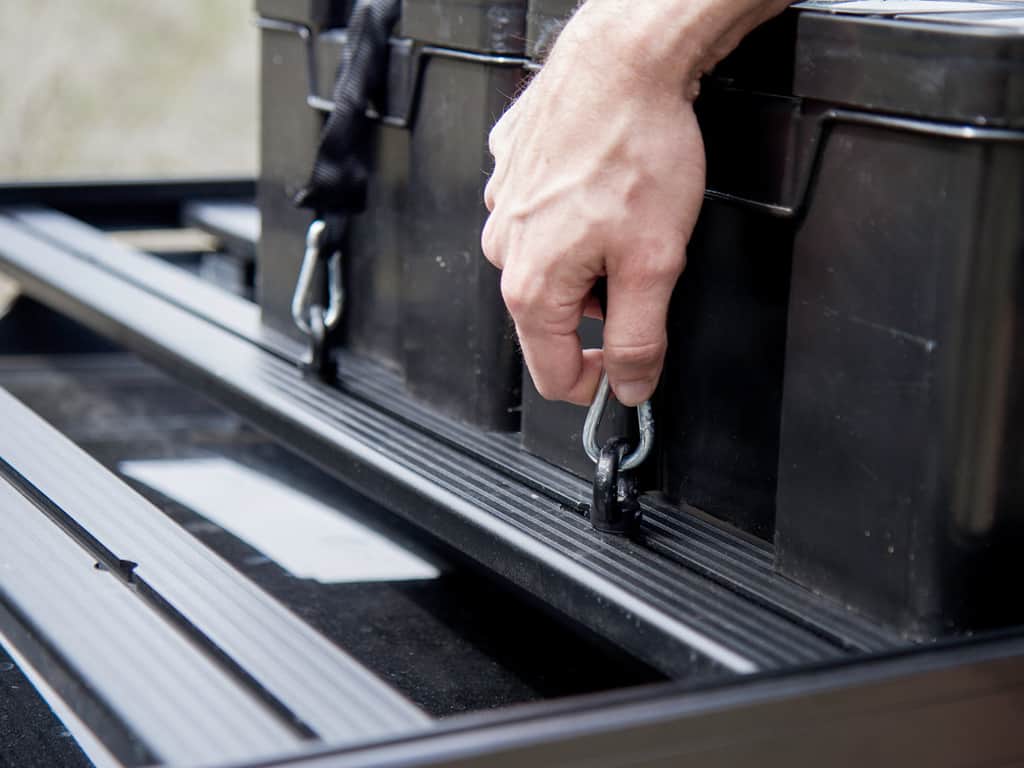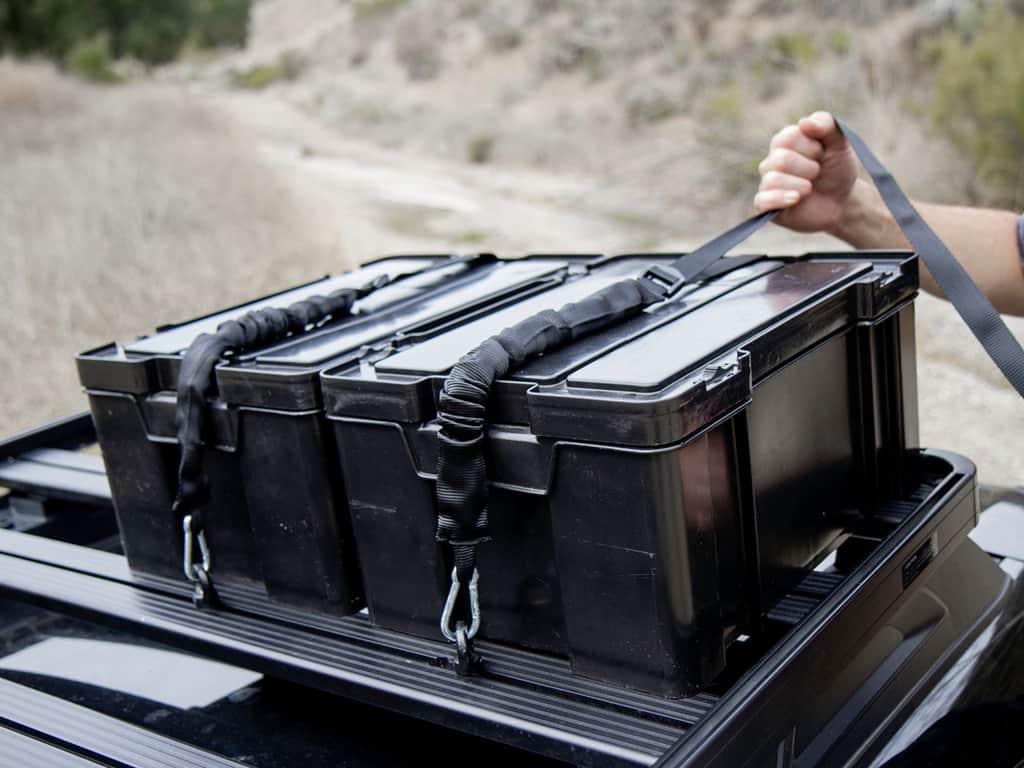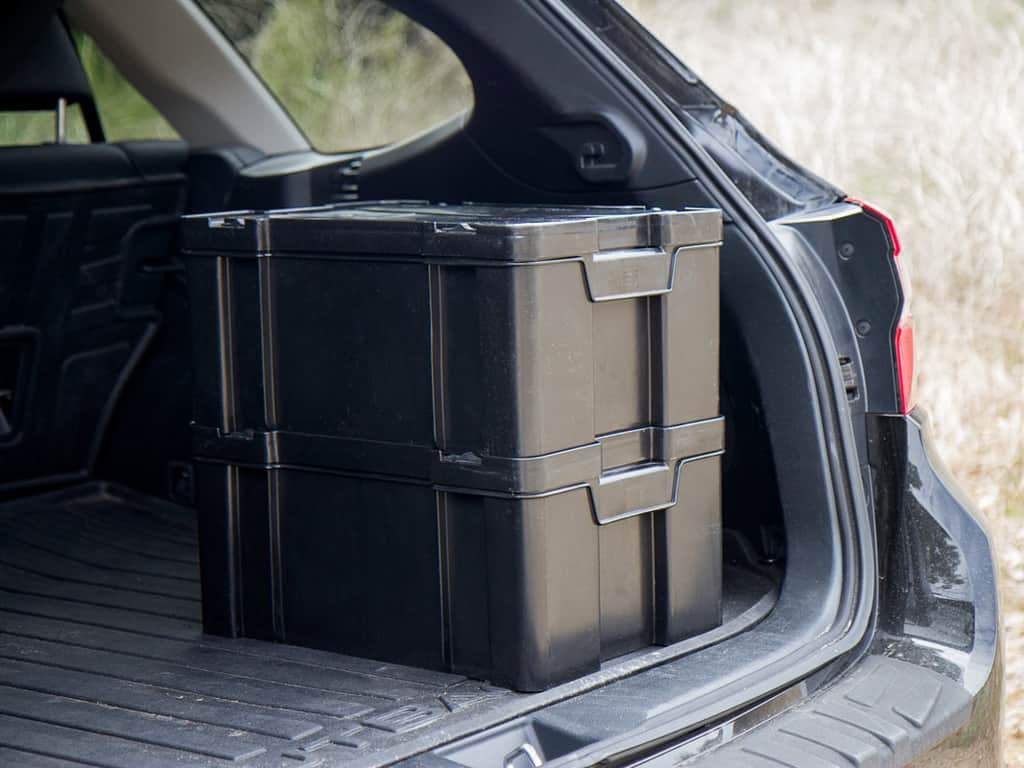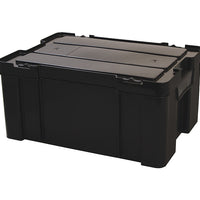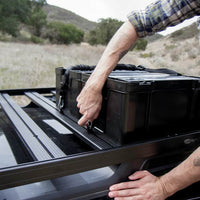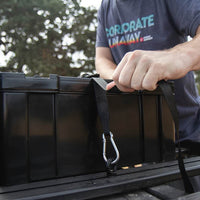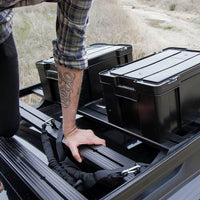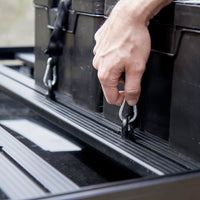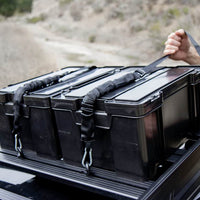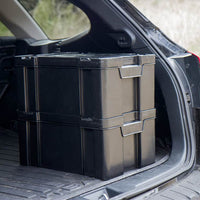 Cub Pack - by Front Runner
Stop messing around with temporary cargo carrying solutions. Get down to business with these latching, stackable and durable storage containers.
These plastic compact sized storage boxes are easy to arrange in a cargo bed and vertical-sided to avoid wasted space. The nesting lids design allows the Front Runner Cub Packs to stack securely to each other.

- Made from black, high strength plastic.
- Integrated grips for easy carrying.
- Versatile.
- Suitable for exterior storage.

For even greater protection on your vehicle, store in a RRAC159. Use in conjunction with SBOX052 or STRA034 as well as RRAC012 for a safe and secure roof rack storage solution. Front Runner storage systems are configured around the SBOX008, SBOX031 and SBOX001 sizes to allow a comprehensive and practical storage solution.
Materials used:
Black high density polyethelene (HDPE) plastic

Product Dimensions: 440mm (17.3'') L x 315mm (12.4'') W x 210mm (8.3'') H
Internal Dimensions: 385mm (15.2'') L x 270mm (10.6'') W x 185mm (7.3'') H
Weight: 2.04kg (3.52lbs)

SKU M-FRO/001