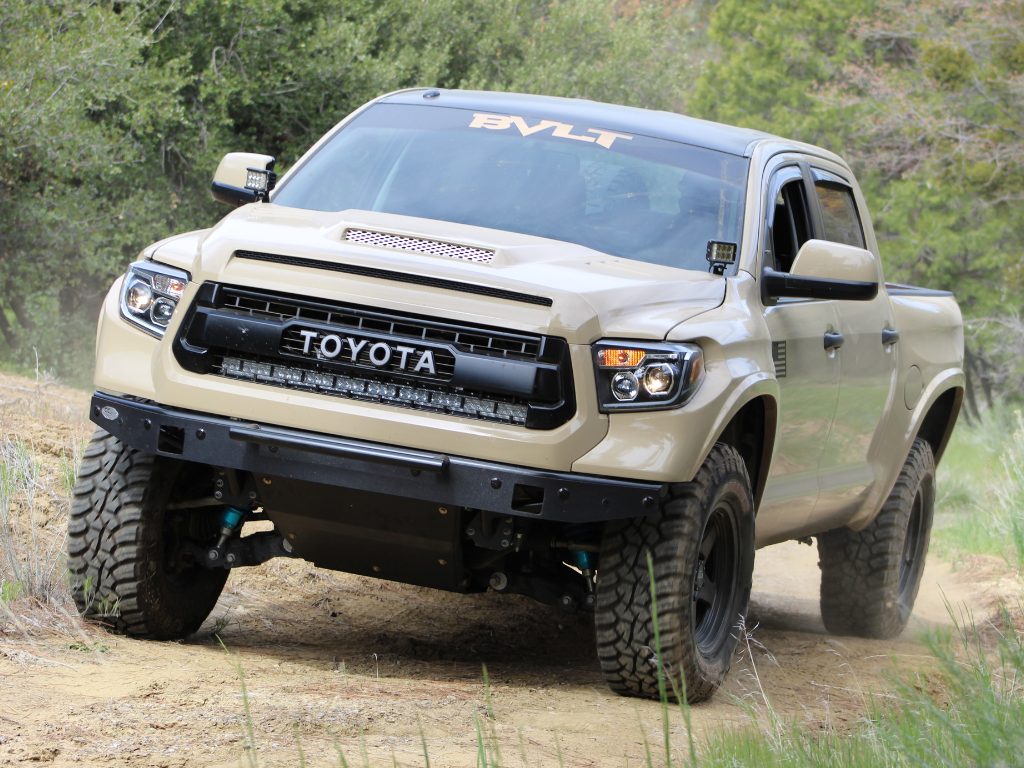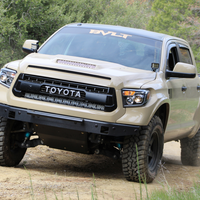 2014-2021 TOYOTA TUNDRA 42" HIDDEN GRILLE CURVED LED LIGHT BAR BRACKETS KIT BY CALI RAISED LED
Ignite the night with the Cali Raised LED Behind the Grille Mount Brackets/Combo. This mounting system is CAD designed, CNC cut and bent to perfection, providing a seamless fit. The mounts are designed to mount in multiple locations providing a strong vibration resistant mount while still maximizing light output. Combine all these great features with a 2-year warranty on all Cali Raised LED vehicle mounting systems so you can drive into the darkness and ignite the night.
NOTE:
1. When installing the LED in the lower position, mounting is 100% bolt on.
2. When installing the LED in the top position, depending on your grill, trimming may be required of the inner ribbing on the grill.
Features
Easy installation, watch our installation video for a step by step guide

Powder coated with a tuff black semi-gloss mini texture

Works with most common 42" CURVED LED light bars available

Order with a Cali Raised LED Light Bar for the best performance and price

Mounting systems engineered and manufactured in the USA

Free shipping and no tax in the lower 48