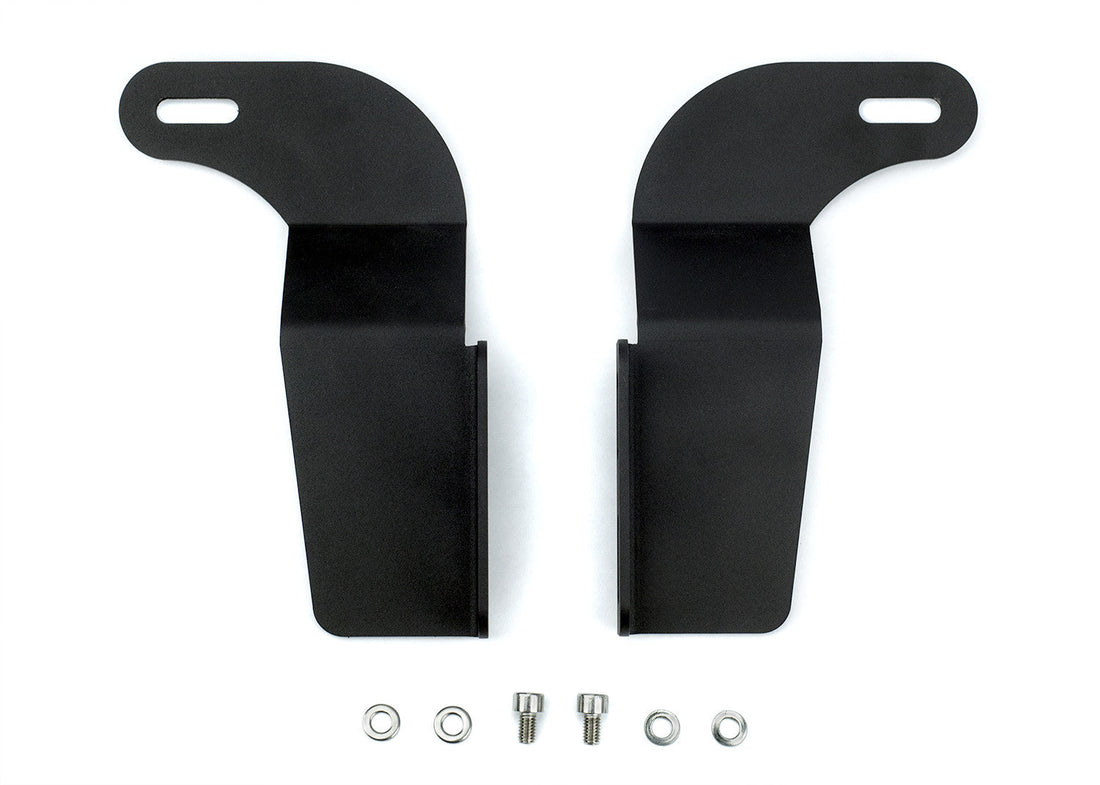 2005-2015 Toyota Tacoma 32" Lower Bumper Hidden LED Light Bar Mounting Brackets BY CALI RAISED LED
Brackets ONLY
We're proud to present these Cali Raised LED 32" lower bumper hidden light bar mounting brackets made for all 2005 to 2015 Toyota Tacomas. Not only are they CAD designed, but they're CNC cut as well, which allows them to be bent to perfection. This provides a low-profile, seamless fit that helps reduce vibrations and wind noise. They're also powder-coated in a durable black semi-gloss mini texture to defend against corrosion.
You're already driving a Toyota, why skimp when it comes to off-road additions? Instead, stick with the best, mounting brackets from Cali Raised LED.
Order online today and enjoy FREE shipping and NO sales tax across the entire lower 48. As well as a 2-year warranty to keep your investment safe.
Features
Easy to install

Powder-coated with a durable black semi-gloss mini texture

Recommended for dual-row LED light bars (can also fit single-row light bars up to a 32" mounting width)

Engineered and manufactured in the USA

Free shipping/no sales tax in the lower 48