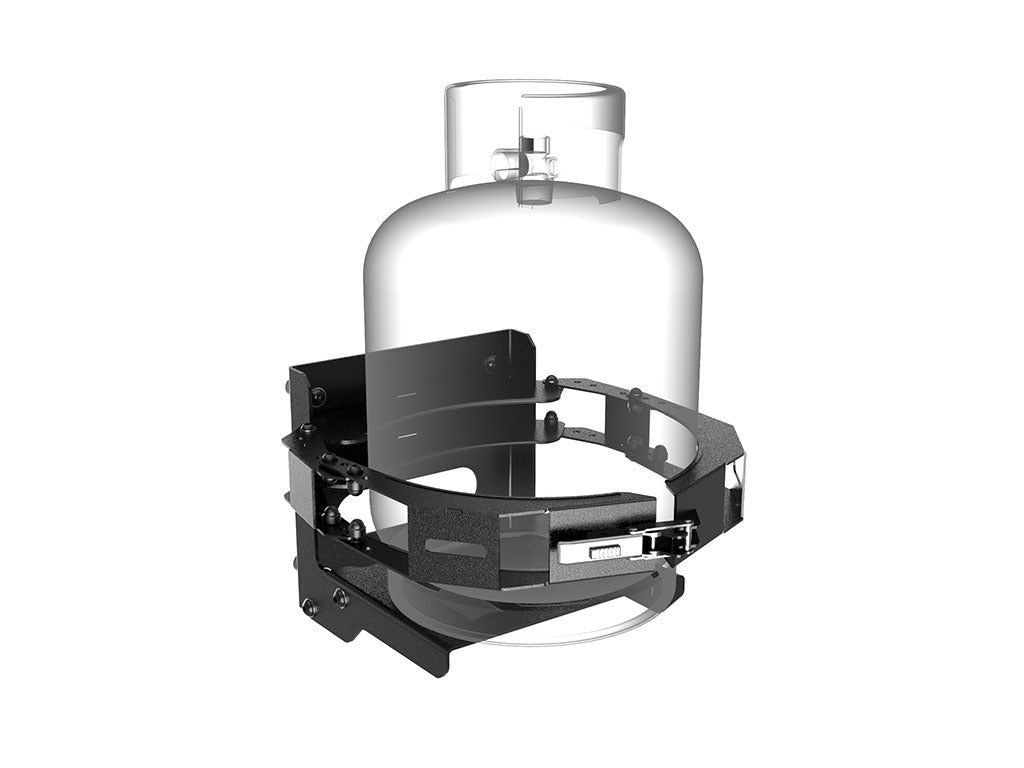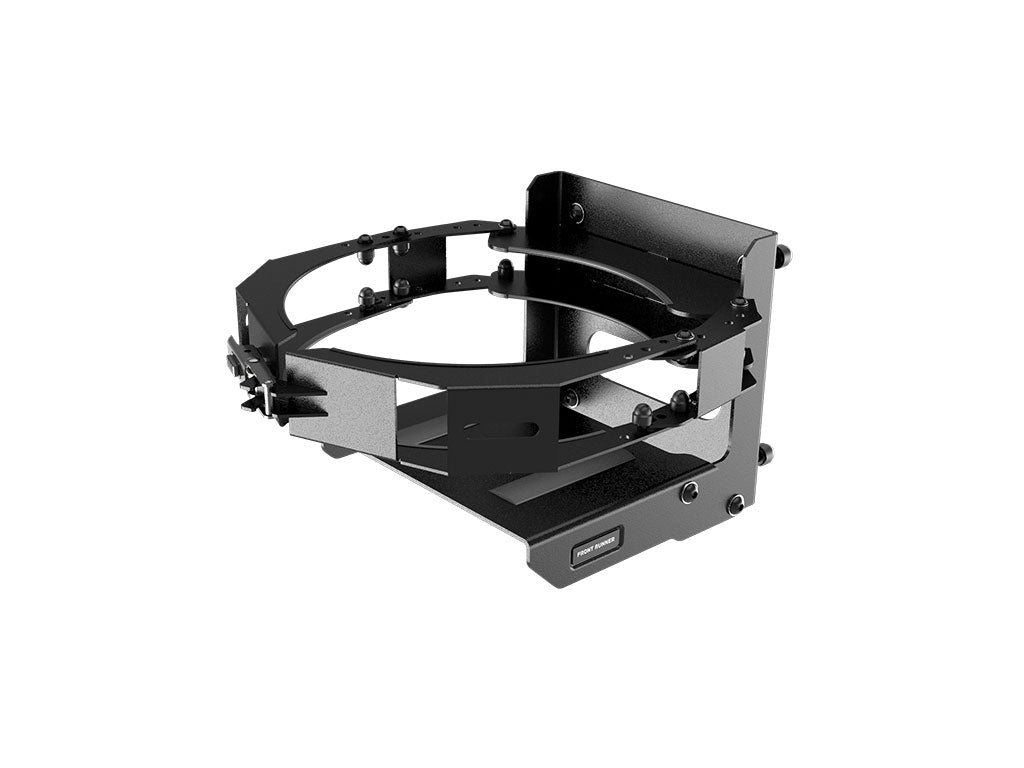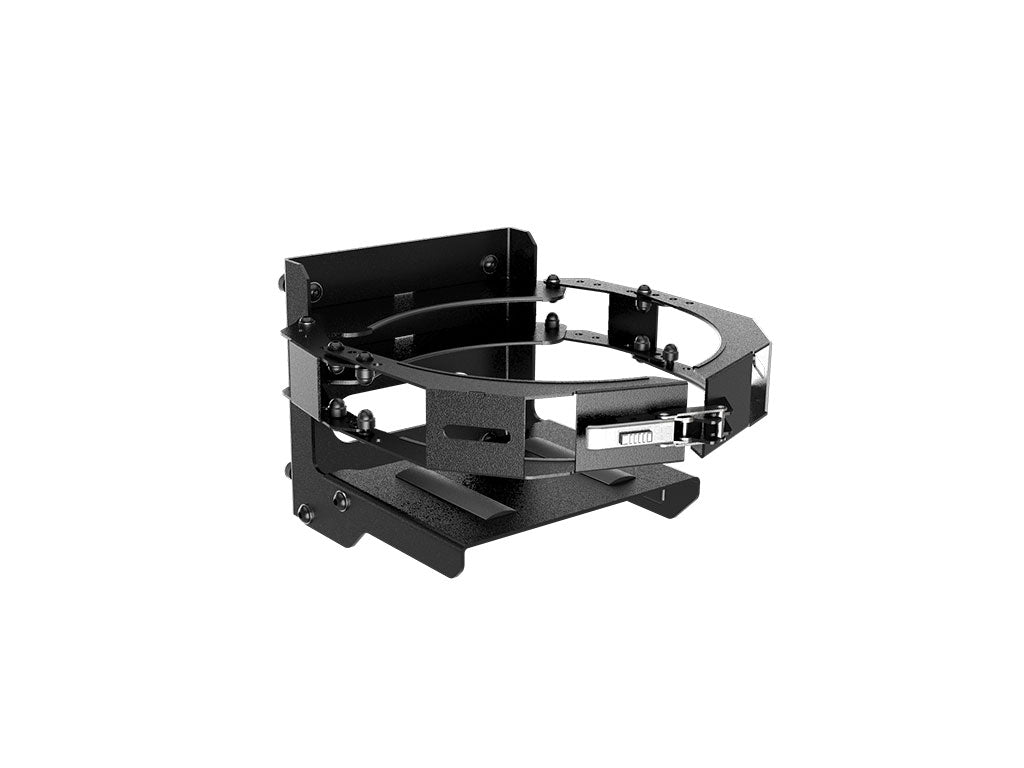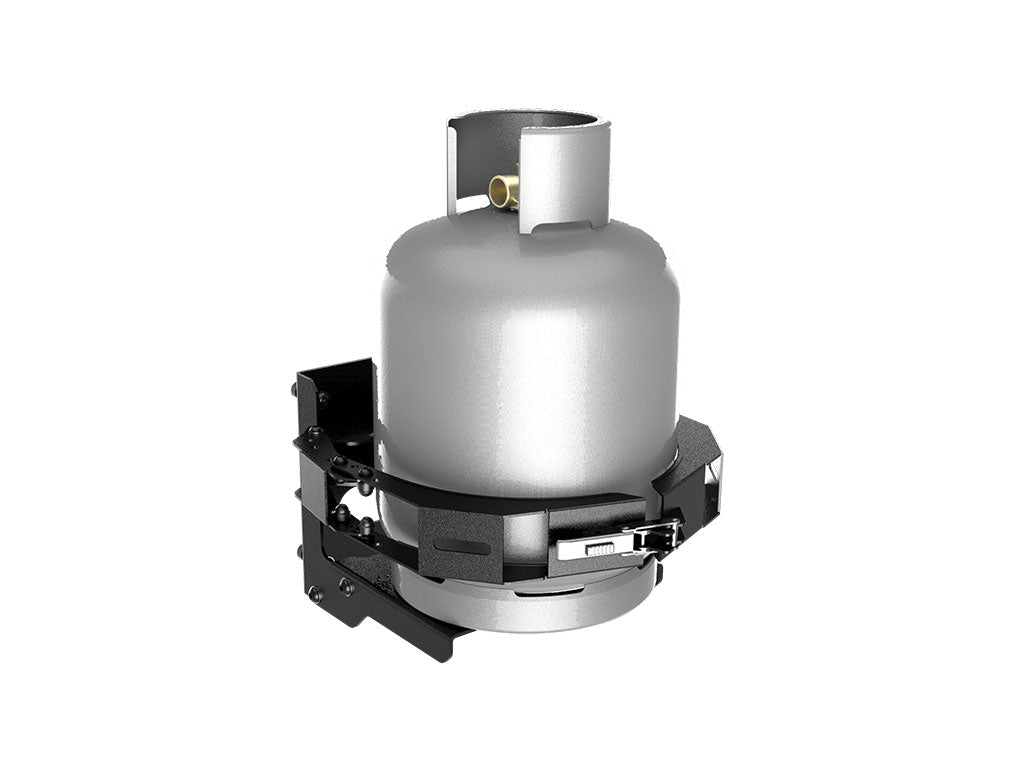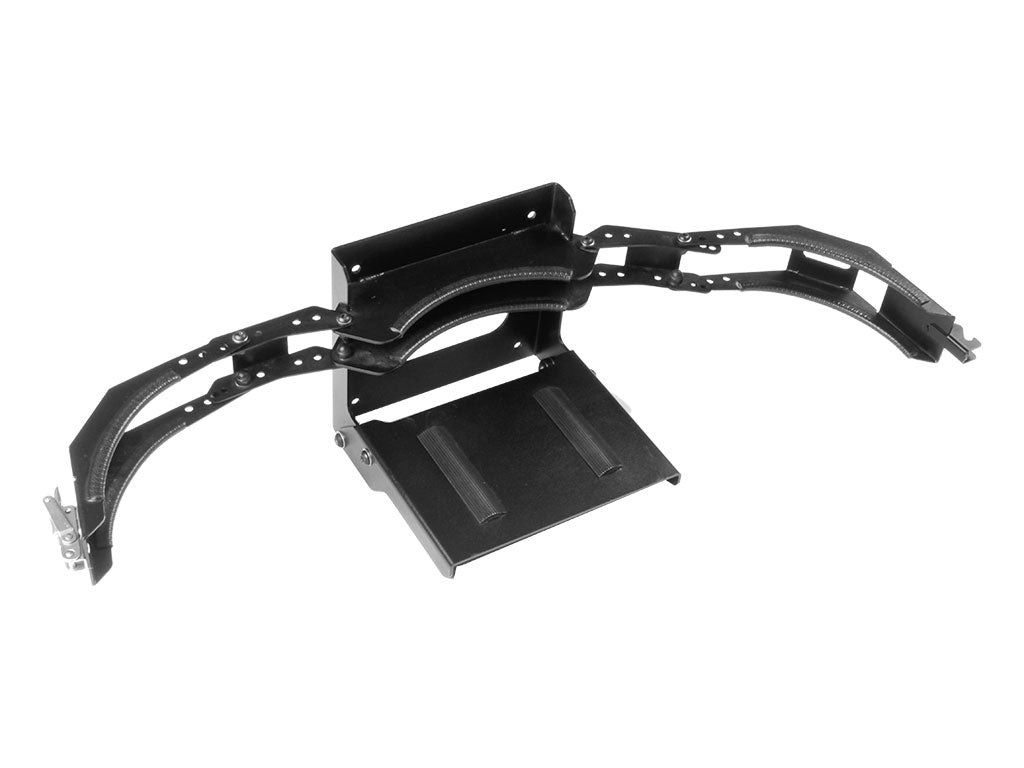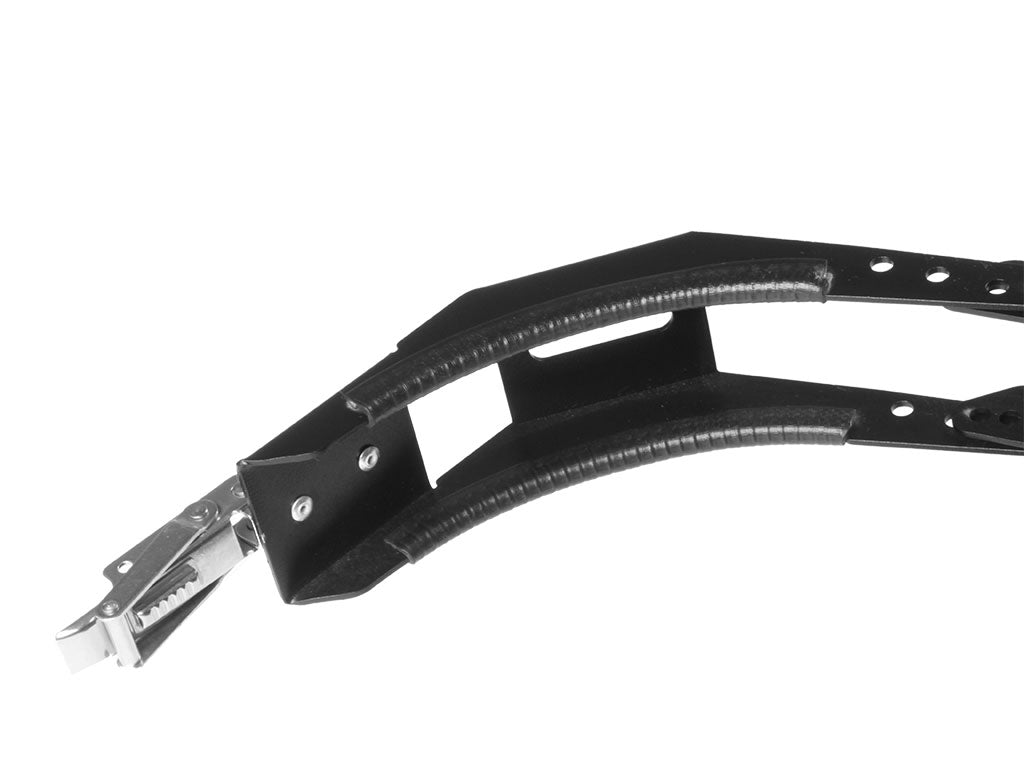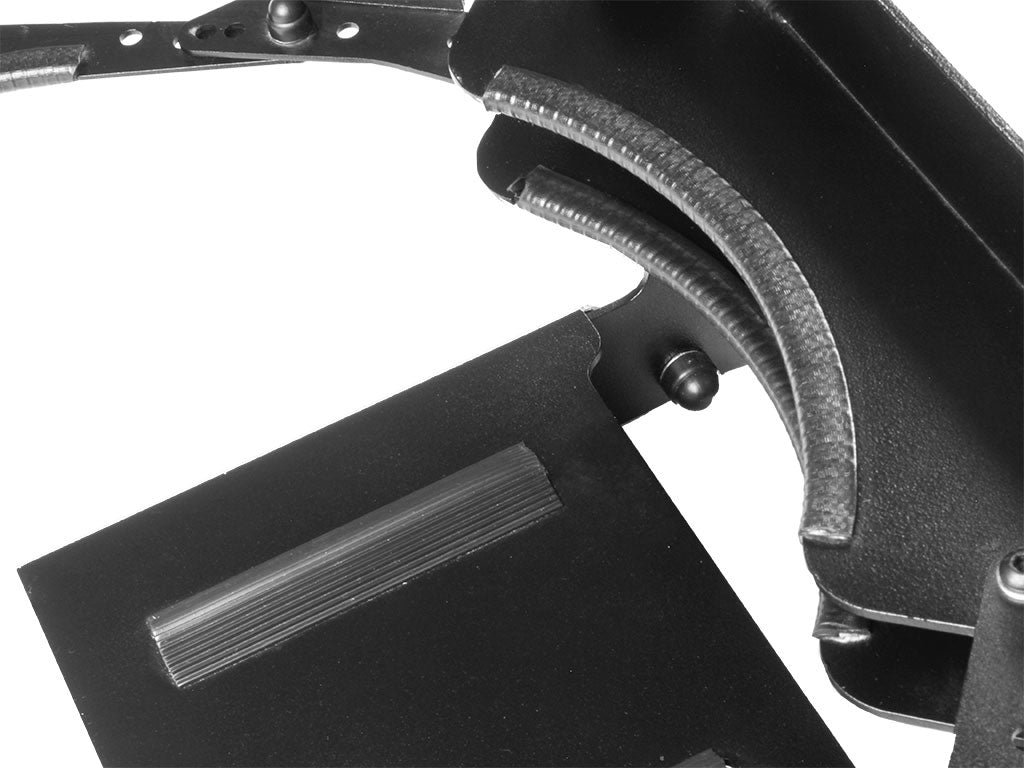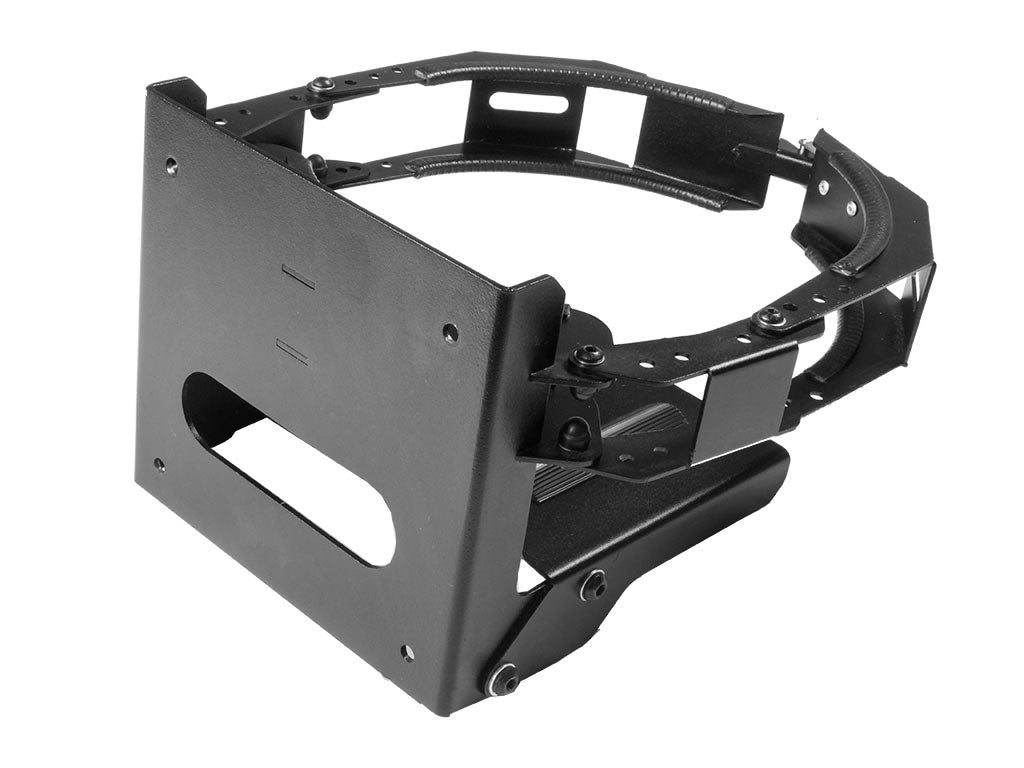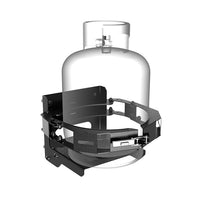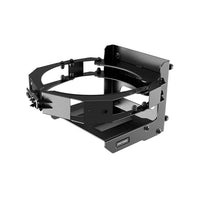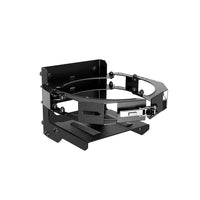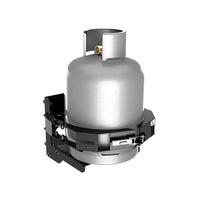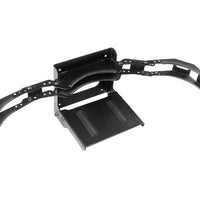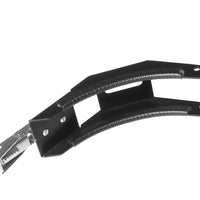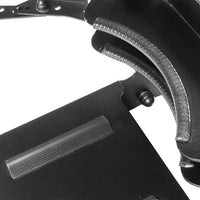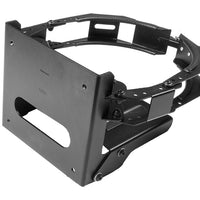 Gas/Propane Bottle Holder / Side Mount - by Front Runner
Transport and store your gas/propane bottle onto the side of your vehicle with this high strength steel holder.
This Gas/Propane holder mounts to the side of your vehicle or trailer. For installation, drilling is required. This holder features a black powder coated high strength steel gas bottle bracket and adjustable clamp to accommodate gas bottles with a diameter of 210mm (8.3'') up to 290mm (11.4''). The bracket is lockable with the RRAC134. Supplied with installation hardware.
Consists of:
1 x Gas Bottle Back Plate
1 x Gas Bottle Base Plate
1 x Adjustable Gas Bottle Clamp

Materials used:
Black powder coated high strength steel

Assembled Product Dimensions: 358mm (14'') L x 294mm (11.5'') W x 205mm (8'') H
Weight: 4.5kg (9.92lbs)
Suitability: Holds gas bottles ranging from 210mm (8.3'') to 290mm (11.4'') in diameter