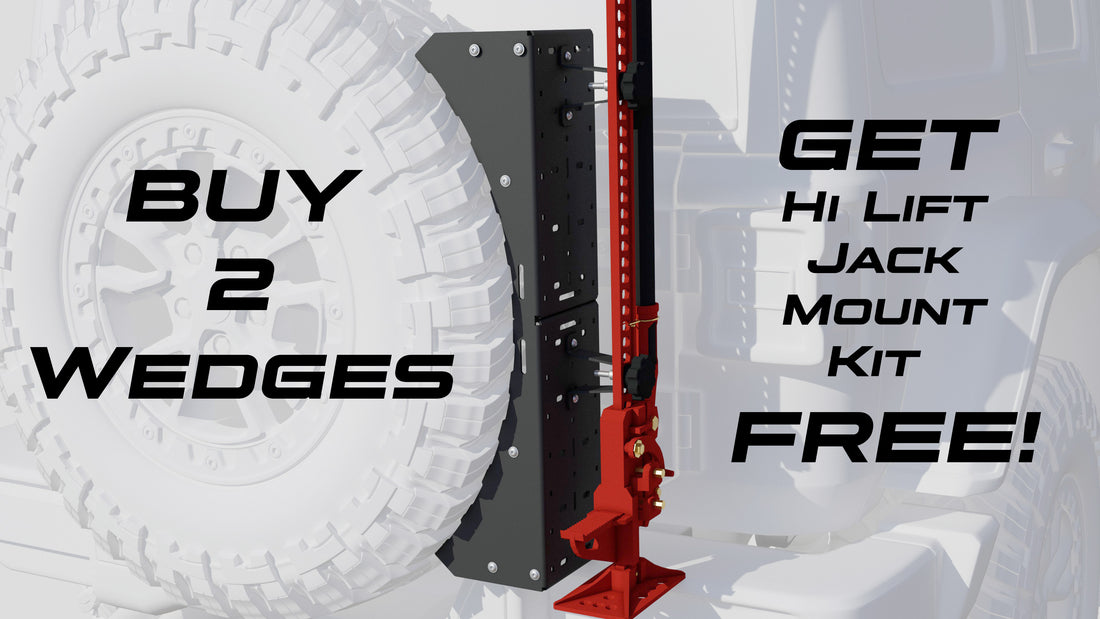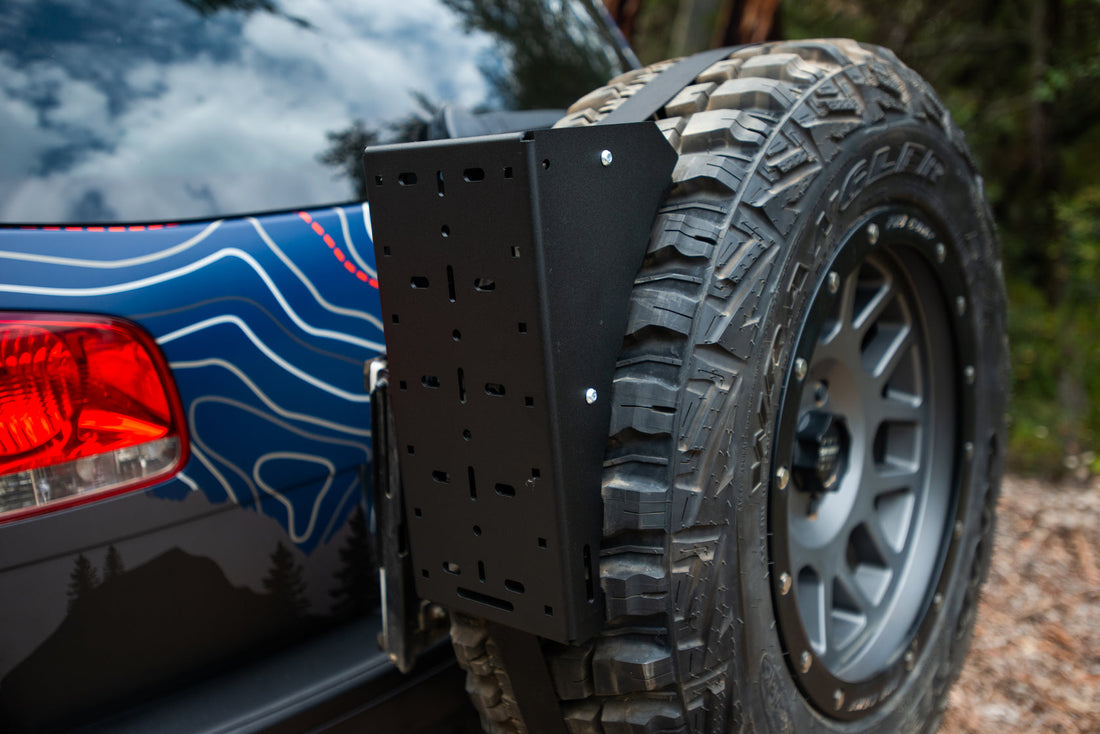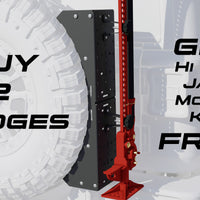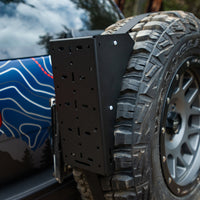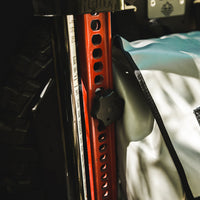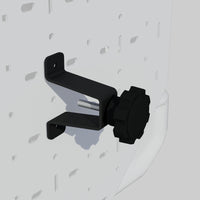 2 - Otzi ModRack Wedge Mounting Bracket + Free Hi Lift Mount Kit
Buy 2 ModRack Wedge Brackets get a Hi Lift Jack Mounting Kit FREE!
A $59.99 value!
Includes: 
2 - Otzi ModRack Wedge Mounting Brackets 
1 - Otzi ModRack Hi Lift Jack Mount Kit
The core component of the Otzi ModRack modular spare tire mounting and storage system, the Wedge can be configured in a single, double, triple or quad wedge layout.

Our multi-international patented adjustment system ensures full contact with tires ranging from 29" to 37" keeping the system secure to the tire no matter the configuration.

Featuring the ModRack proprietary mounting hole configuration which maximizes compatibility and mounting options for accessories, tools and recovery equipment.
Securely fit your Hi Lift jack to the Otzi ModRack system with our jack mount. Built for both on and off road use, our mount is corrosion resistant and secure.