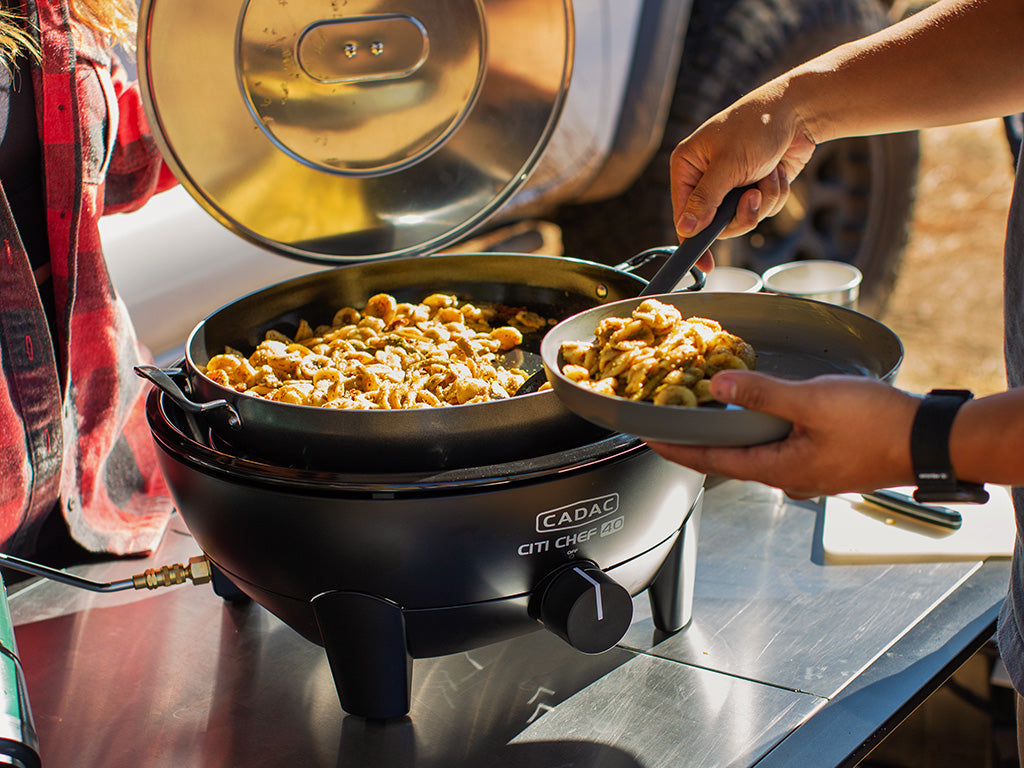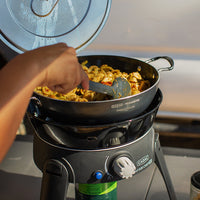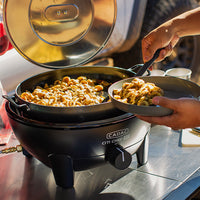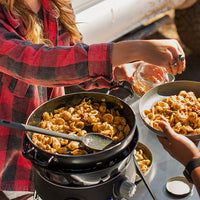 Paella Pan 40 w/Lid / Camp Cooking Pan - by CADAC
Elevate your camp cooking to another level with this lightweight aluminum pan. Designed for preparing pasta dishes, breakfasts, and other large meals. It comes with a lid and works on any gas cookers. Thanks to its low profile 'paella-pan' style design it won't take up a lot of space.
Lightweight, aluminum Paella Pan with GreenGrill ceramic coating.
- Easy to clean.
- Includes a lid and a convenient storage bag.
Consists of:
1 x Pealla pan
1 x Lid

Product Dimensions: 360mm (14.2'') L x 360mm (14.2'') W 45mm (1.8'') H

Supplier SKU: 8600-100