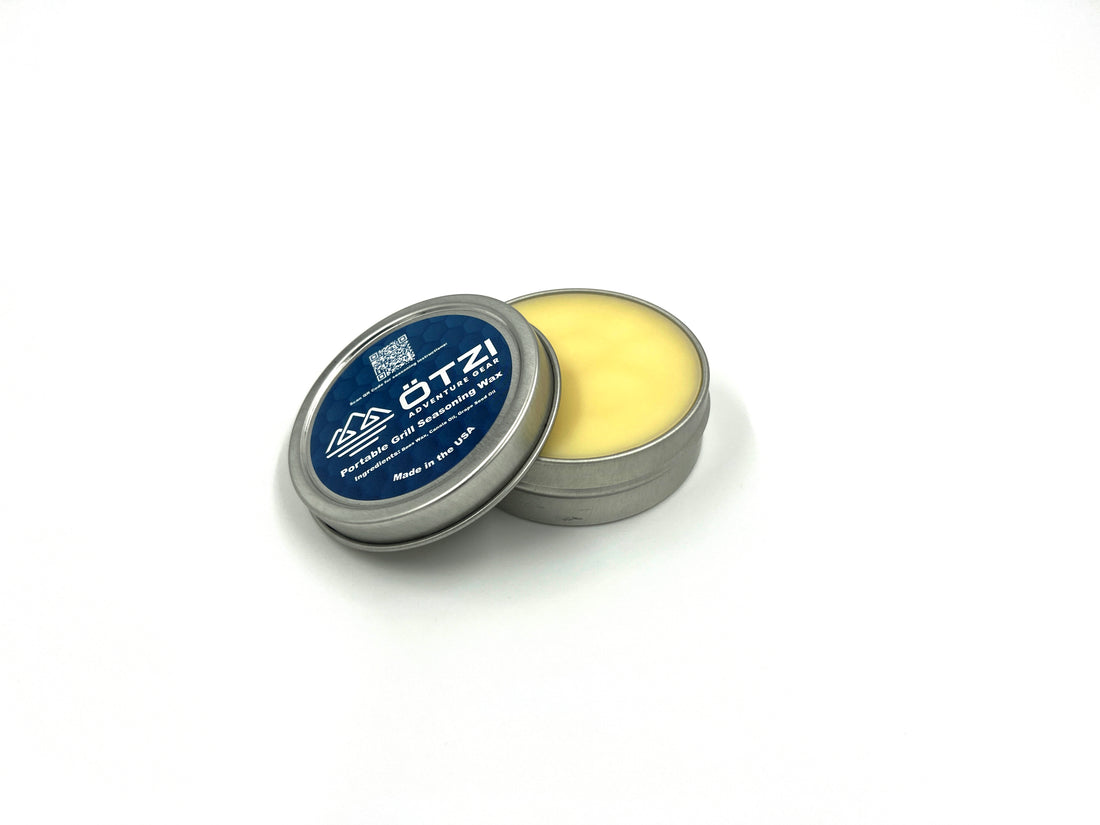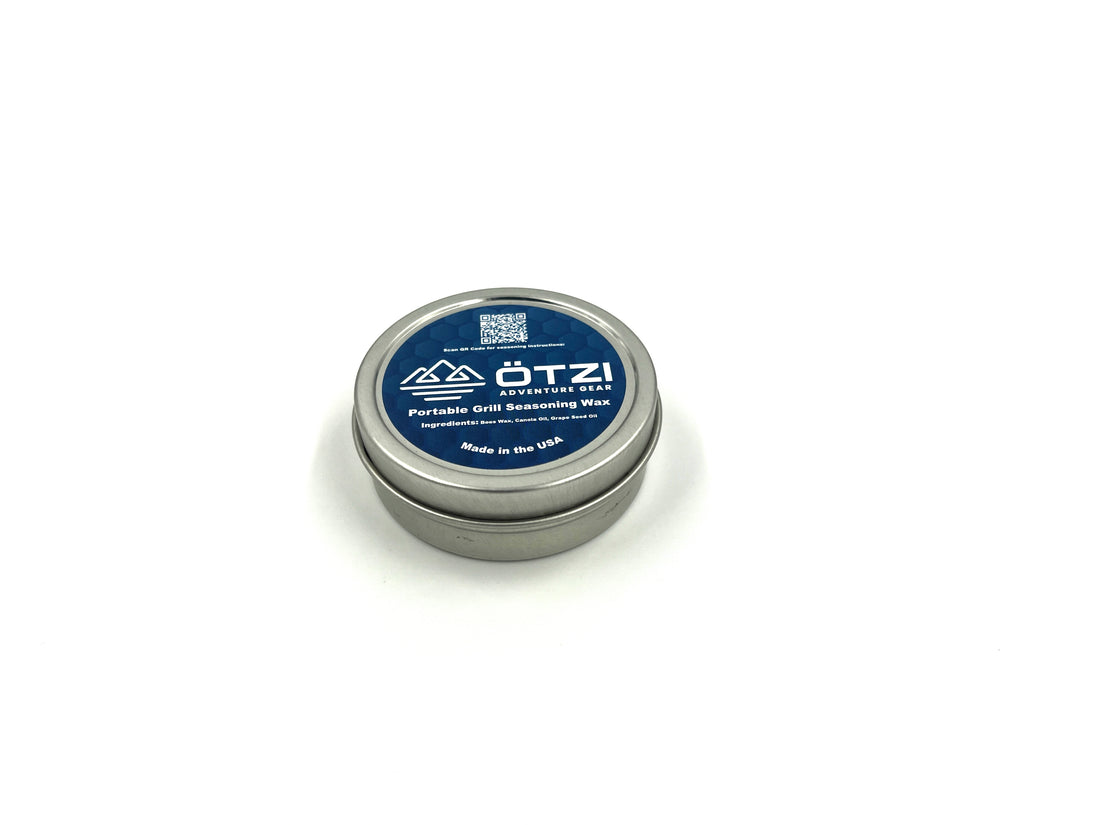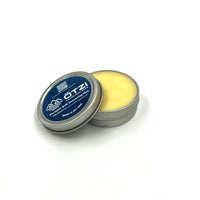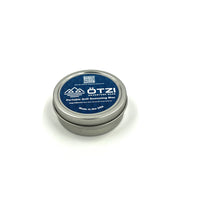 Made from a specific blend of grapeseed oil, canola oil and beeswax our seasoning wax provides a high quality and 100% natural option for seasoning our carbon steel Otzi grills. Our seasoning wax provides a protective surface that prevents rust and creates an excellent non stick layer.

Packaged in a convenient aluminum tin for simple storage perfect for overlanders. Application is easy and can be done at home or at the campsite.

Our seasoning wax can also be used on our stainless and hybrid alloy models as well for added protection and an even easier to clean non stick surface, its also perfect for any other carbon steel or cast iron cookware.