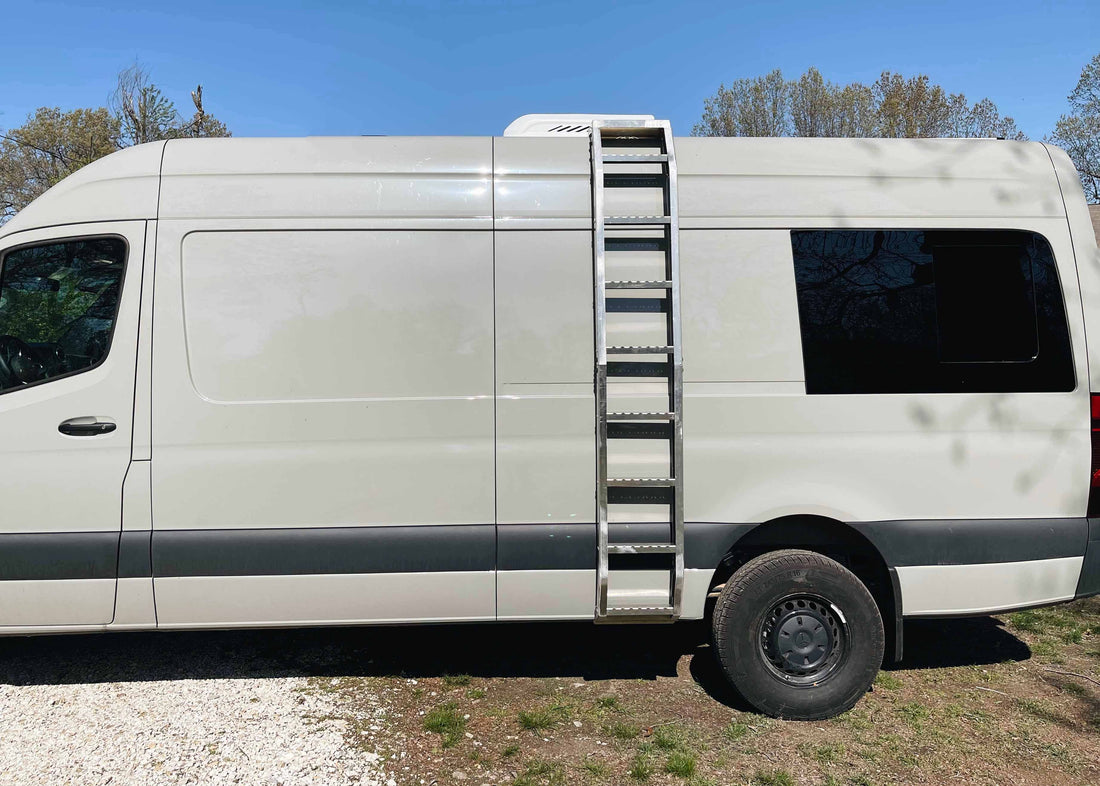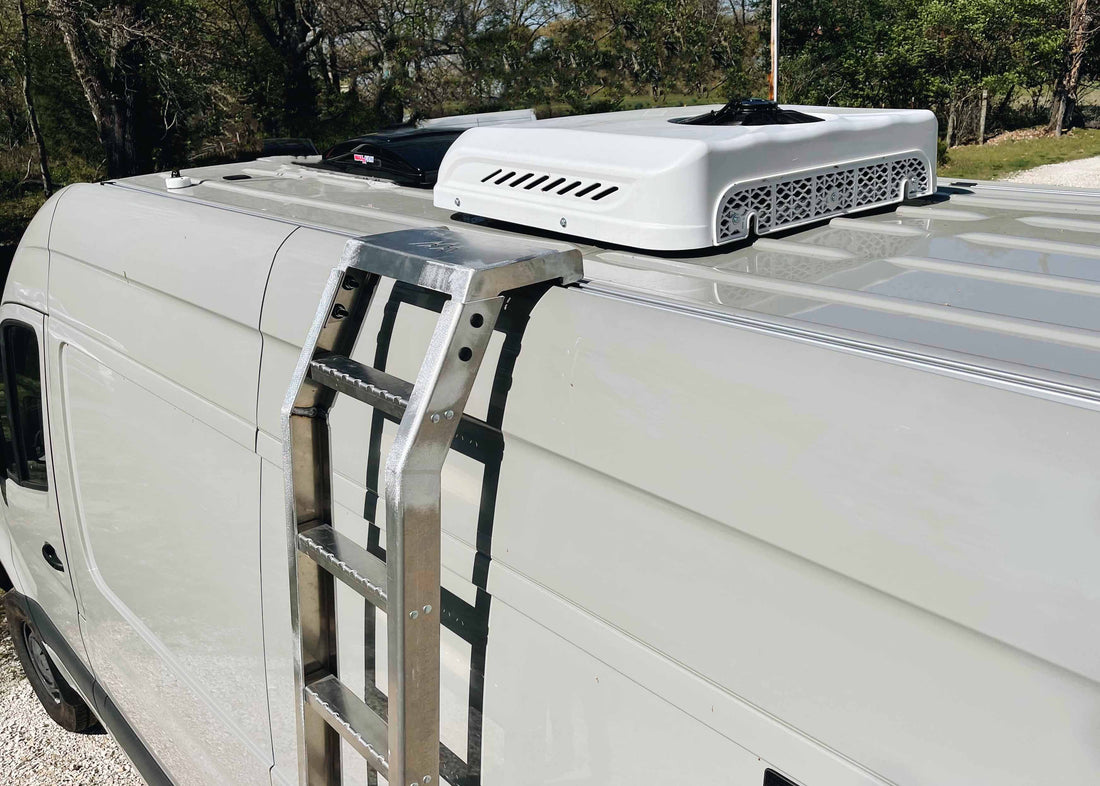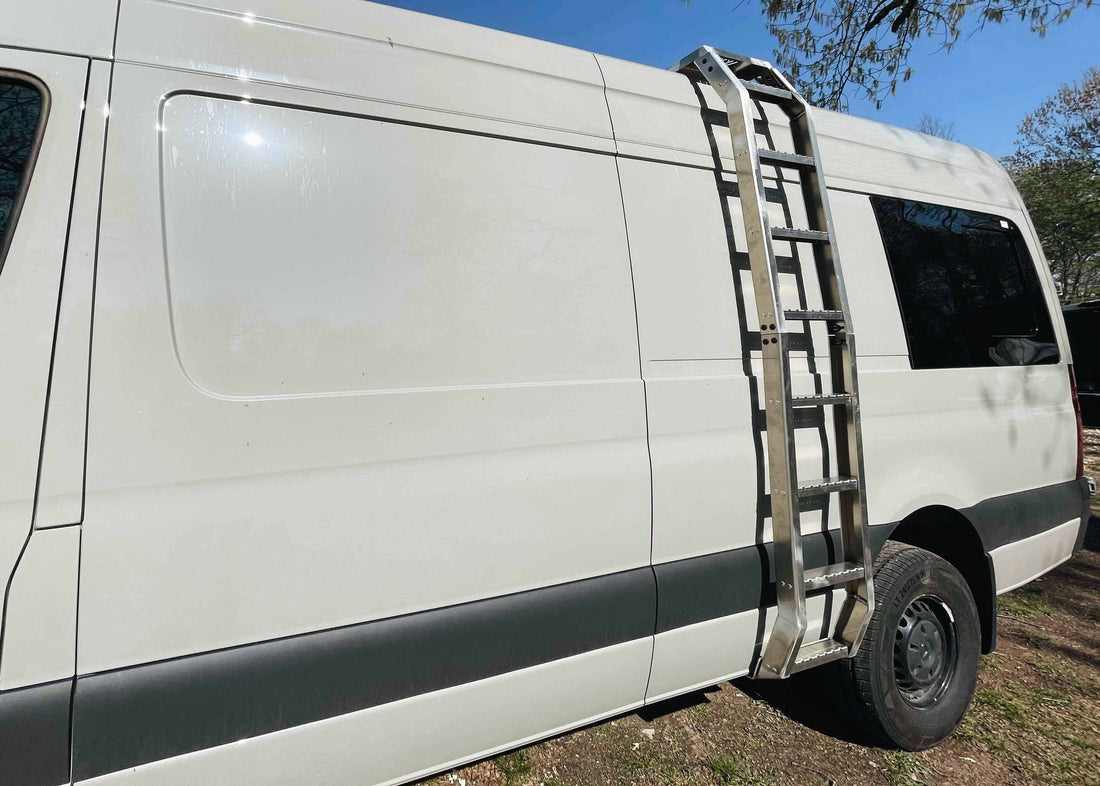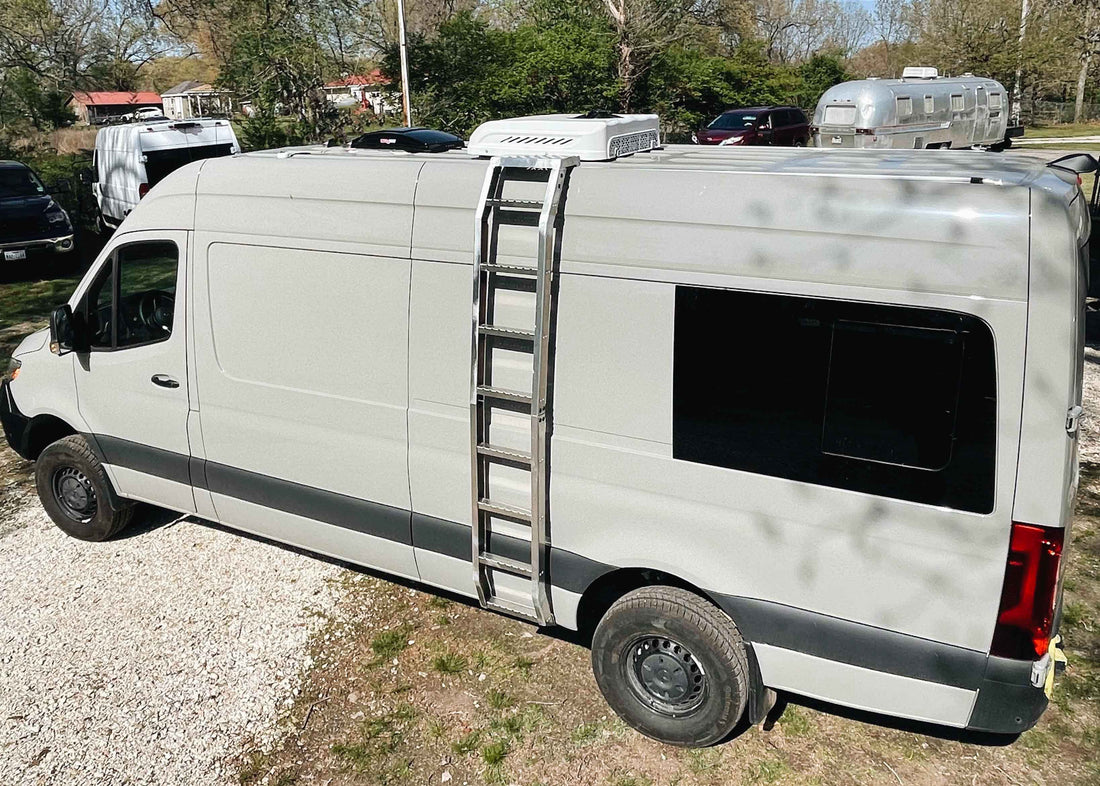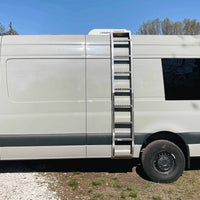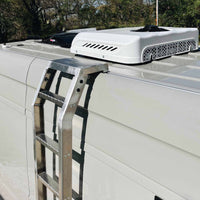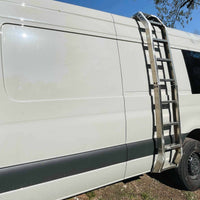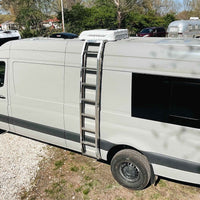 Mercedes Sprinter (2014+) Ladder for OEM Tracks (No Roof Rack) by Backwoods Adventure Mods
Backwoods Adventure Mods' brand new Sprinter ladder bolts directly into the factory OEM roof tracks and does not require a roof rack. The ladder has steps that are deeper and flatter than anything on the market, giving you the ability to walk up and down the ladder barefoot without killing your feet. It also has special notches on the end of each step for extra traction in muddy or wet conditions.

The ladder bolts to the factory roof tracks and drills into the pinch weld at the bottom of the van.
*Ladder will come black powder coated - not shown in photos*
Compatible with 2014-2021 High Roof Mercedes Sprinter 144, 170 and 170 Ext. Top plate of ladder mounts directly into OEM roof tracks.
Installation Video HERE.
WARNING: Some of the products listed contain chemicals known to the State of California to cause cancer and birth defects or other reproductive harm. None of Backwoods Adventure Mods' products are intended to be used in conjunction with clean drinking water unless stated otherwise. For more info please visit www.p65warnings.ca.gov or contact the Backwoods Adventure Mods sales team.
***THIS PRODUCT IS MADE FOR OFFROAD USE ONLY***