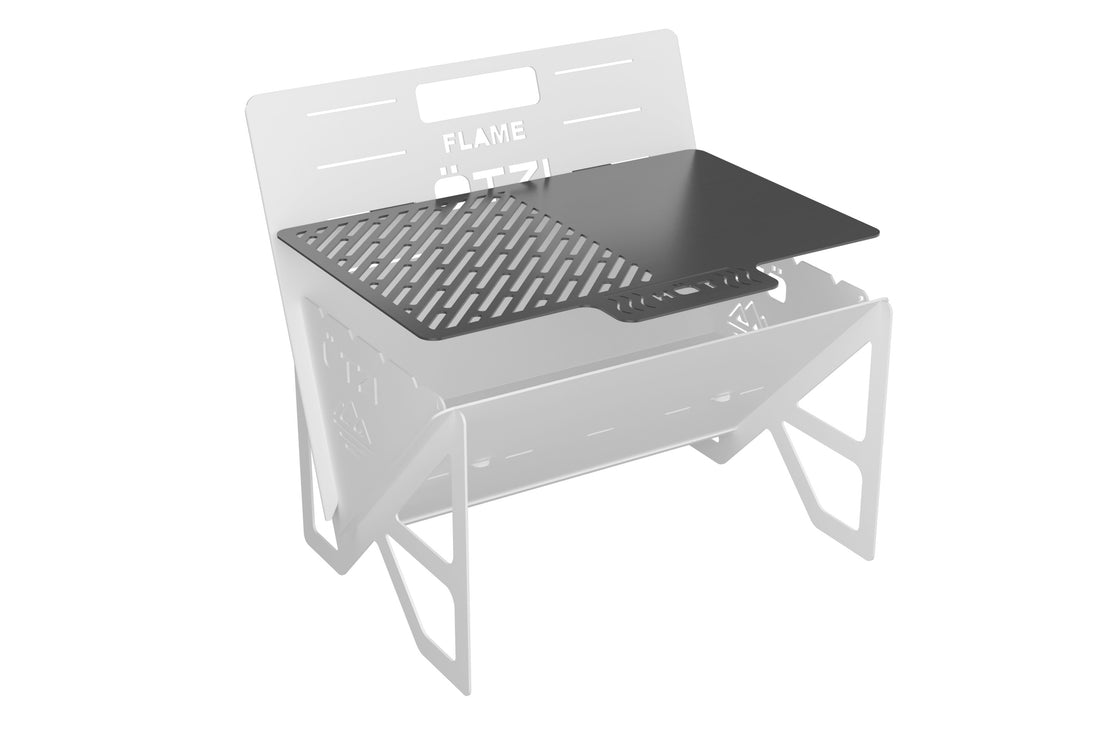 Otzi Flame 50/50 Grill Plate
NOTE* Only compatible with the Flame model grill.

A versatile addition to the Flame grill our 50/50 grill plate can be used in place or in addition to the standard 10" x 16" grill plate and features one half open grill and the other solid griddle plate. Perfect for breakfast meals like steak and eggs as well as many other meals requiring an open grill surface and a flat solid surface without the hassle of using a pan.

Made from our specially engineered Hybrid Alloy material the Flame 50/50 grill plate offers the exceptional cooking experience of carbon steel with the ease of cleaning and low maintenance of stainless steel.
1 - Otzi Flame 50/50 Grill Plate