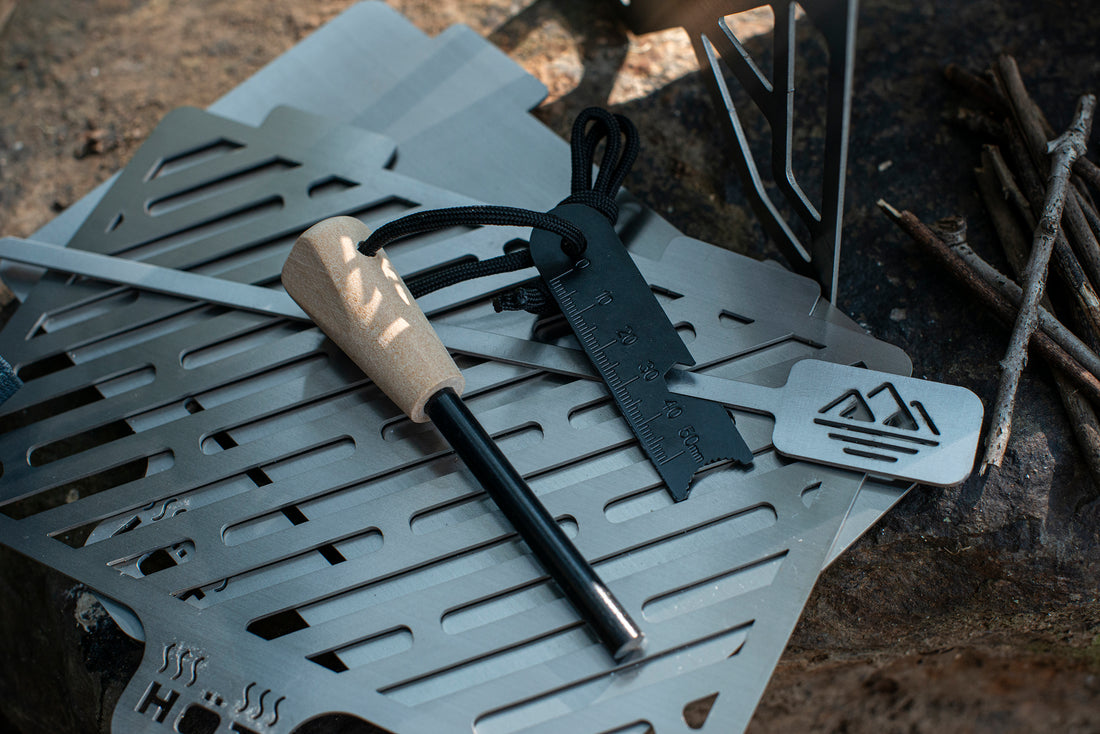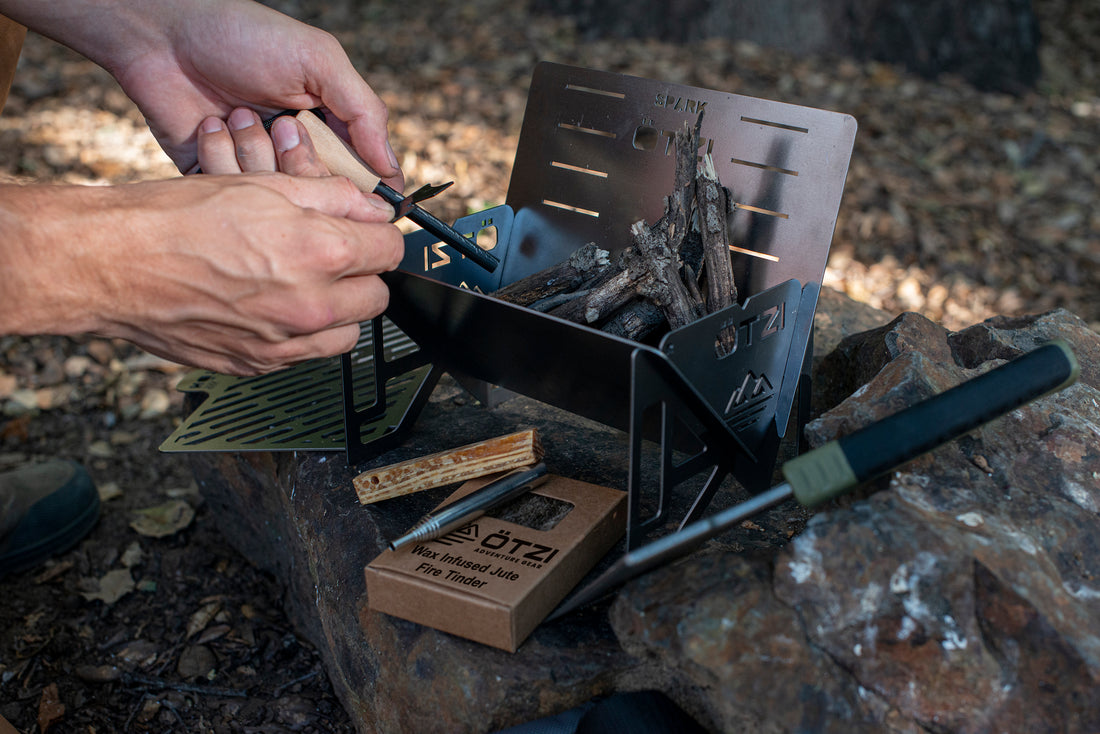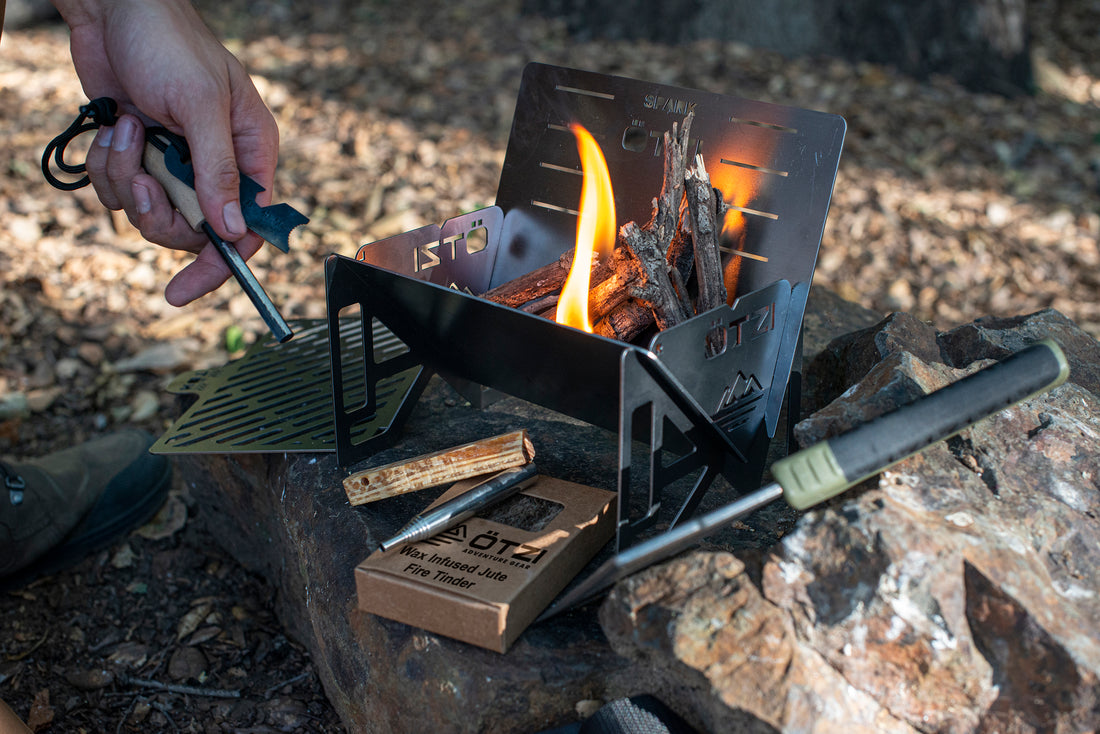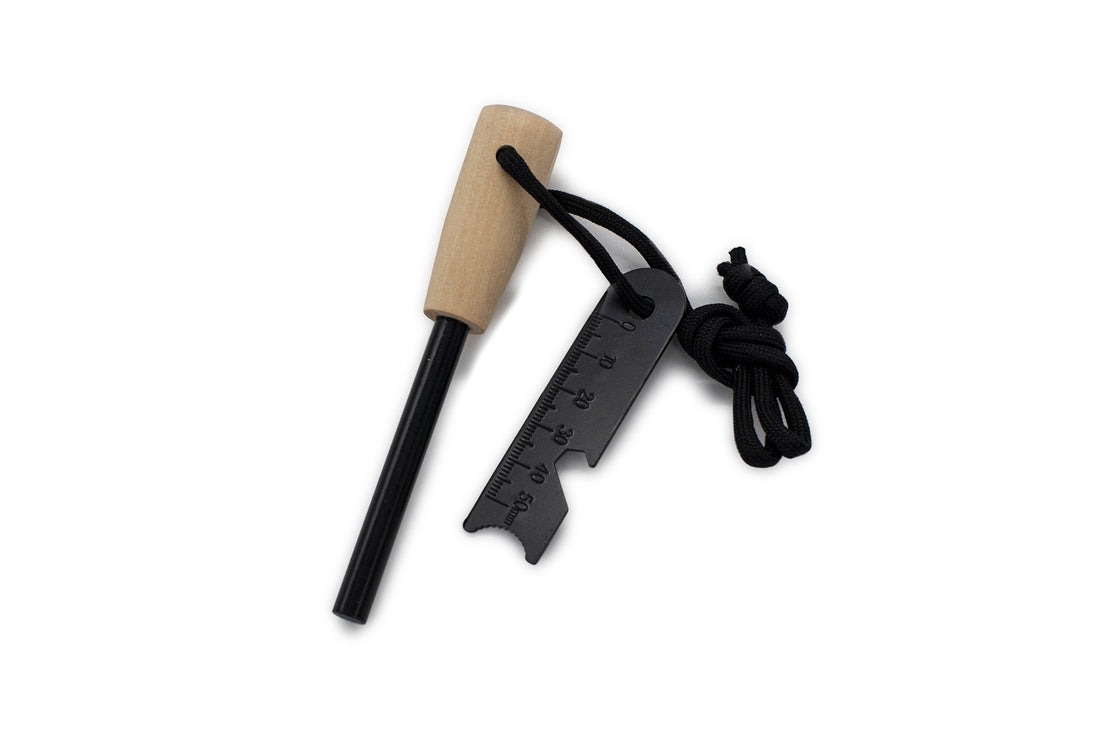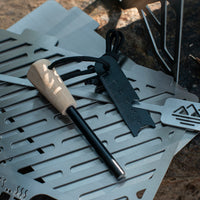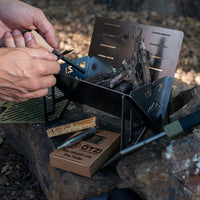 Otzi Ferro Rod Fire Starter
Ferro rod fire starters are the go to for all weather waterproof fire starting. Matches, lighters and torch lighters can all fail or run out of fuel, but ferro rods work almost endlessly in any condition. The Otzi ferro rods feature a natural finish hardwood handle and come equipped with a multi use striker featuring a map scale, micro ruler, serrated tinder scraper, hex wrench and bottle opener. The striker is held onto the ferro rod with 18 inches of 550 paracord.
Works Great
I tried it out lighting charcoal briquettes (with lighter fluid) and it started fast. This will be my go- to for campfire starting from now on.
Amazing Fire Starter!
After removing the finish, this Ferro Rod packs a hot punch to your tinder.
One strike started our Otzi Spark grill for a family lunch.
Great include to our bundle and nice addition to the line.
Thank you folks.