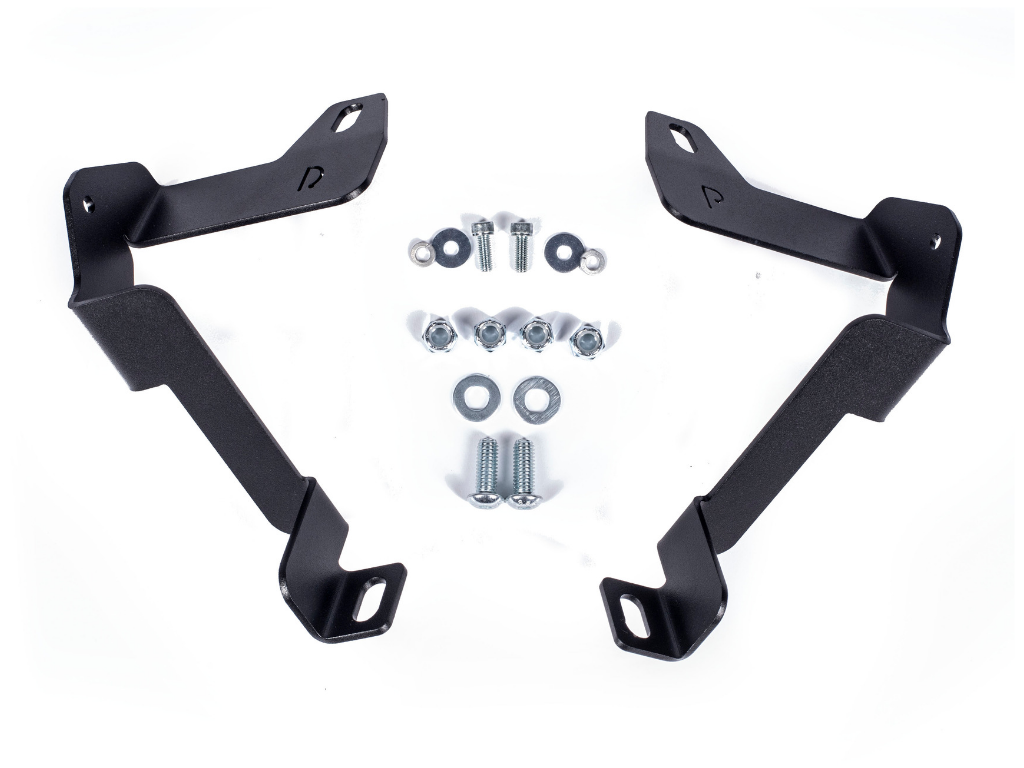 2014-2021 Toyota Tundra 32" Lower Bumper Hidden LED Light Bar Mounting Brackets BY CALI RAISED LED
Charge head-first into the night with these 32" Cali Raised LED lower bumper light bar mounting brackets for all 2014 to 2021 Toyota Tundras. They're CAD designed and CNC cut, ensuring a sleek, seamless fit that's guaranteed to reduce vibrations and wind noise. They're made from only the highest quality materials, and then powder-coated in a durable black semi-gloss mini texture to protect them against corrosion. Ignite the night with confidence, knowing that all Cali Raised LED mounting brackets feature a 2-year warranty.
Why wait? Order right away to enjoy FREE shipping and NO sales tax across the entire lower 48.
Features:
Easy to install (watch the installation video for a step-by-step guide)
Powder-coated with a durable black semi-gloss mini texture
Recommended for dual-row LED light bars (can also fit single-row light bars up to a 32" mounting width)
Engineered and manufactured in the USA