Otzi Spark Landing
Frequently Asked Questions
The Ember portable grill measures 6 inches by 9 inches.
What are the overall dimensions?
The overall dimensions are 9 inches wide, 7.5 inches tall and 6 inches deep when assembled.
Whats the difference between Carbon Steel and Stainless Steel?
The Stainless Steel models do not require seasoning or oiling to prevent oxidation or rust. The Stainless Steel models are also a little easier to clean and can be left outside in the weather without rusting.
The Spark portable grill disassembles and packs into a 9 inch by 9 inch ballistic nylon carry case.
Can you cook with charcoal or wood?
The Otzi Spark can be used as a charcoal grill and a wood fire grill! It's extremely efficient and only requires 8-12 pieces of coal to cook an entire meal.
Where can I use the Otzi Ember?
The spark can be used as a camping grill and bbq anywhere! Such as campsites that require fires in metal containers or in the back country after a day of off roading and even under your camper van awning.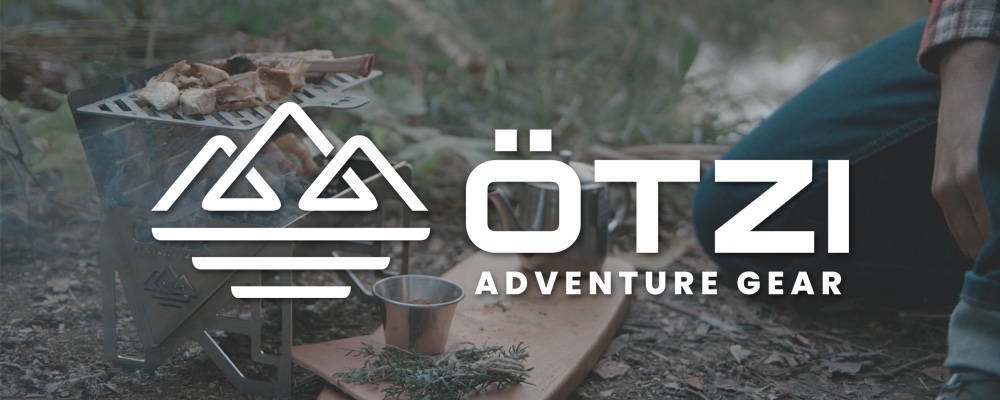 We know the importance of family time and experiencing milestones together. Otzi Adventure Gear is designed by our family for yours, for your camping, overlanding and van life adventures.

Manufactured with highest quality materials & manufacturing standards

We offer fast delivery & immediate shipping

Your payments are secure with 256bit secure SSL

We offer a 100% No-Risk Guarantee